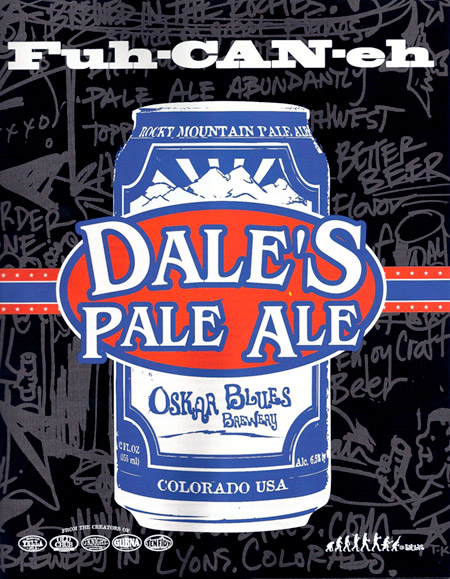 From Colorado to North Carolina, the next stop for Oskar Blues.   Check out the full press release. 
Longmont, CO (May 2012) – Funky little Oskar Blues Grill & Brew started 15 years ago when Dale Katechis and his high school sweet-heart stumbled across the small town of Lyons, Colorado while on a road trip north from their home in Alabama. That Rocky Mountain trip continues east as Dale finds the same downhome feeling in the rolling hills of Pisgah National Forrest of Brevard, North Carolina.
Oskar Blues, named "The hottest place to be on a Saturday night in Colorado" by Rolling Stone Magazine, has announced plans for a restaurant/music venue and brewery location just off the bike path to Bracken Mountain in the small downtown of Brevard, N.C. The brewery plans to have the soul-savin' live music venue and brewery up and running by December 2012.
"I've left a bike in Brevard for years as we've been coming here to ride mountain bikes and check out our buddies Mountain Song Music Festival. This place rings true with the same eclectic mountain charm that inspired Oskar Blues to put Dale's Pale Ale in a can back in the day in Lyons, CO." says soul-founder Dale Katechis. "Brevard and Lyons share a small town main street tone mingled with live music and an energy emerging from the surrounding hills."
Oskar Blues, one of the fastest growing breweries in the country, sells over 35 percent of their beer east of the big muddy river, making for a great opportunity to look into a local location in that area. They have secured a contract on a 30,000 square foot brewery space along with a 6,000 square foot restaurant/music venue location in downtown Brevard. "We've looked at the options of growing our Colorado based brewing to the next level and the thought the idea of opening another small, intimate restaurant and brewery on a grassroots level sounds like a lot more fun." says Dale. "With that much beer traveling east of the Mississippi it allows us to invest in another small town that shares our passions and recoup the investment as we contribute to the community and streamline our shipping costs amongst other things."
Oskar Blues has worked hard to keep that hands-on feel with small Colorado projects like their Hops & Heifers Farm, that provides homegrown beef, pork and vegetables to their restaurants, and handmade mountain bikes with REEB Cycles as the brewery & restaurants have been blessed with growth. "It's important to us to keep that trailside comradery amongst each other and the community." said Katechis.
Click HERE to read the Mountain Flyer Magazine article around Oskar Blues Brewery's recent trip to "The Assault on the Carolinas" cycling event in Brevard, NC. You can also view images from the Oskar Blues built REEB Cycles HERE via Facebook.
ABOUT OSKAR BLUES
Three-dimensional brewing since 1999, Oskar Blues began the "Canned Beer Apocalypse" in 2002 when Dale's Pale Ale became America's 1st CANNED craft beer. For additional info, interviews, images or samples please contact Chad Melis at [email protected], # 720.273.8888 or visit www.oskarblues.com