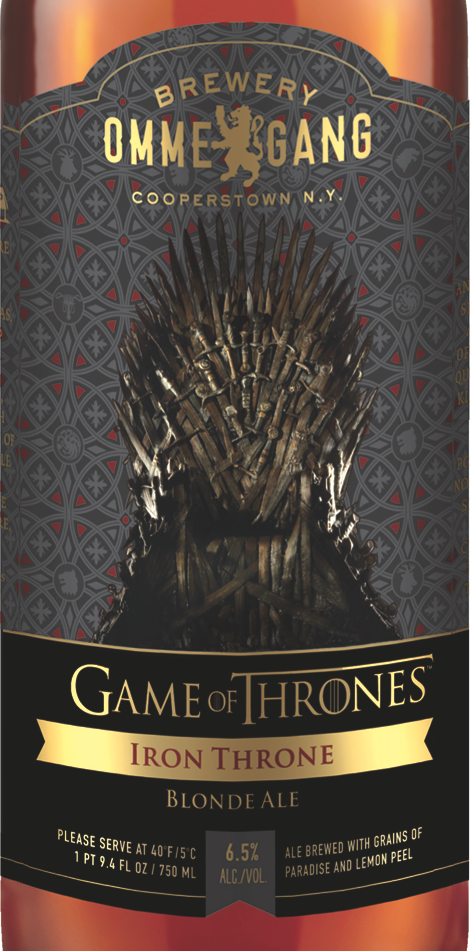 Brewery Ommegang and HBO are teaming up for a series of beers inspired by HBO's Game of Thrones. Iron Throne, a blonde ale, is the inaugural beer in the series and the result of a creative collaboration between Brewmaster Phil Leinhart and HBO.
Unlike previous efforts by brewers which were typically executed as 'brewed under license' arrangements or straightforward product placement pushes, the collaboration between Ommegang and HBO is focused on developing unique beers that are named and crafted to directly tie into themes and nuances of the medieval-like fantasy realm of Westeros and the surrounding kingdoms, where the competition to sit on the Iron Throne is fierce and deadly.
Iron Throne will be nationally available on draft and in 750ml bottles, for the suggested retail price of $8.50 per bottle, beginning in mid- to late-March and will be followed by the launch of additional beers.
Style: Blonde Ale
Availability: 750mL bottles, draft
Arrival: Mid to Late March 2013
?? ABV