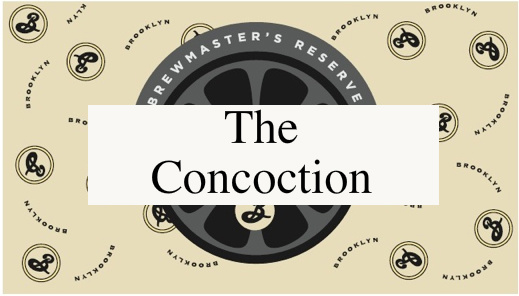 The government thinks we are stupid. Thus the fairly stringent rules about how to name beer. Brooklyn Brewing's newest beer in their Brewmaster's Reserve series is based on a popular cocktail called "Penicillin." Of course that won't fly as a beer name, so Brooklyn used the name "The Tonic." It seems now that Tonic won't fly either.
Sources close to the brewery are telling me they are going to have to go with the name "The Concoction." Apparently naming a beer with verbiage relating to, or making reference to it having a "therapeutic or curative property" is a no-no. A relationship cannot be made to drinking and such names.
Whatever its name, this honey/lemon/ginger draft only offering is not far away from glasses.