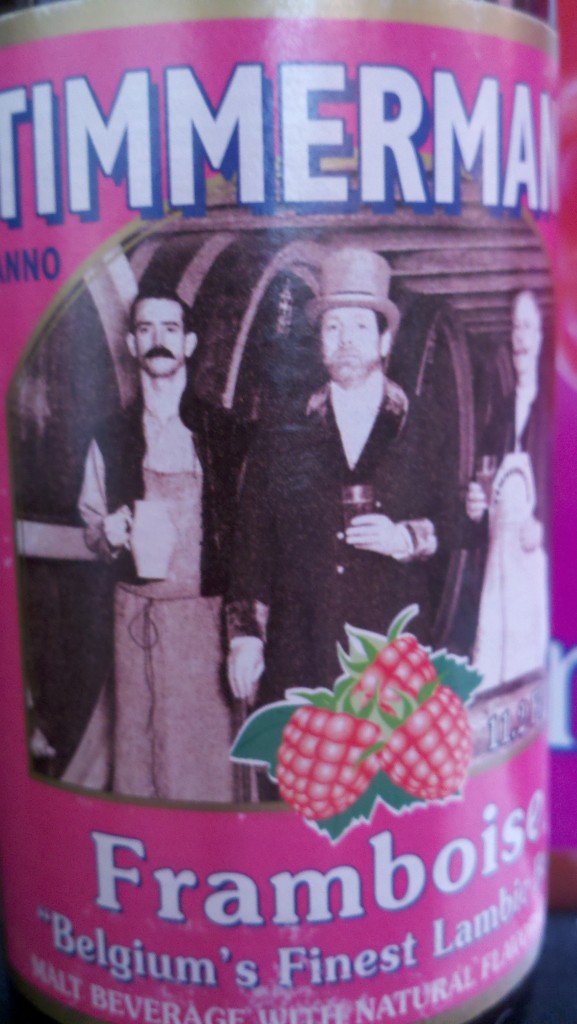 These 2 offerings are new to the United States. They are both lambics, i.e. beer's that have had fruit added after the beginning of spontaneous fermentation. Brouwerij Timmermans is based in Belgium.
Commercial Description:
Its aroma evokes the perfumes of a lovely summer. Its strawberry flavour confirms the nose's impression  without sweetened saturation. Moreover, it's even enhanced by a real feeling of freshness, recalling those tiny green granules that are found around ripened strawberries. Its taste is consistent and spreads very quickly throughout the mouth to finish its journey on a touch that is fruitier rather than sweetened.
Style: Fruit Lambic
Flavor Offerings: Framboise (Raspberries, pictured) & Strawberry
Taste Expectations: Fruit! Strawberry, or raspberry respectively.  These lambics are fruity & light.  Very easy drinking. Almost not tasting like beer.
Availability: 11.4 ounce/ 4pks.
4% ABV – Both Strawberry & Raspberry