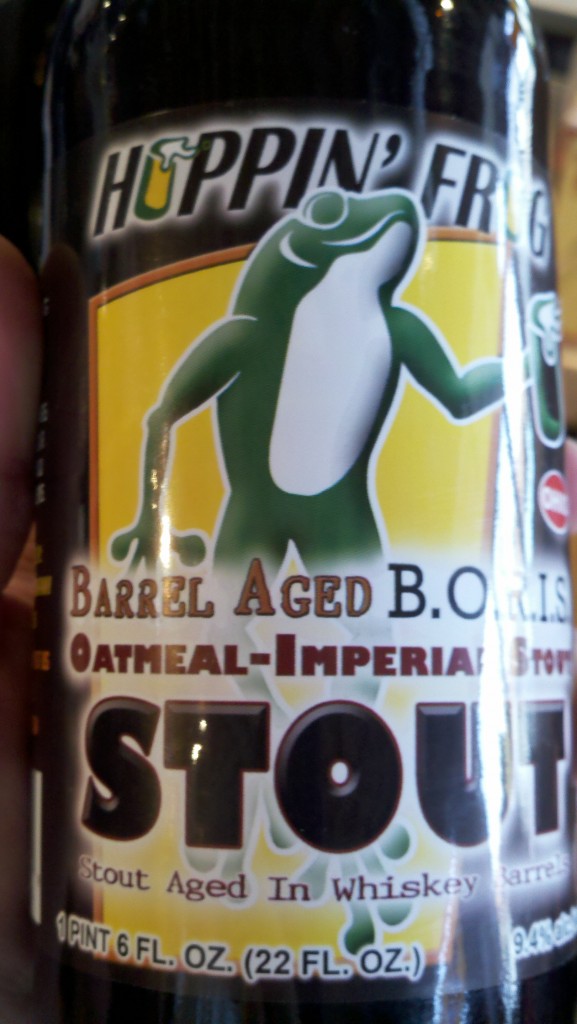 Bourbon barrel aged fans, get excited.  The barrel aged edition of B.O.R.I.S. by Hoppin Frog (Akron, OH) has arrived.  The regular edition of  B.O.R.I.S is a previous gold medal winner at the Great American Beer Festival, currently underway in Denver, Colorado.  Take B.O.R.I.S, and whiskey, and you have another amazing beer on your hands.
Commercial Description:
Made from our B.O.R.I.S. Imperial Stout, that was rated one of the World's 50 Best Beers, and won the Gold Medal at the GABF in 2008. BARREL-AGED B.O.R.I.S. has picked up rich characters of vanilla, dark fruit, oak, and spice. It's unbelievably complex and savory
Style: Russian Imperial Stout
Taste Expectations: Bourbon/whiskey vanilla.  Roasted malts. Chocolate.  Light coffee.  Complex.  Decadent.
Availability: 22oz Bombers.  Limited Release. Retail- $15 dollars a bottle.
9.4% ABV