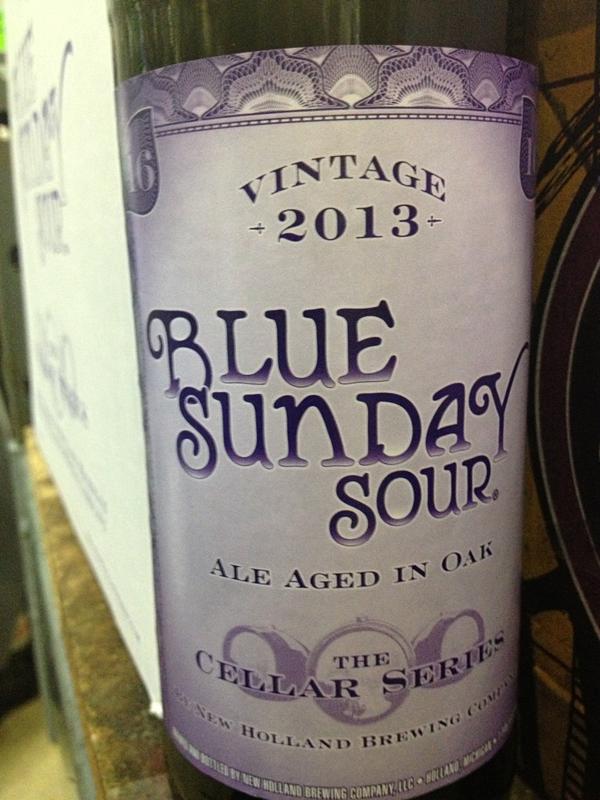 New Holland Brewing (New Holland, MI) incredible sour beer – Blue Sunday Sour 2013 has hit shelves.  One of two beers in the brewery's cellar series, Blue Sunday is an American Wild Ale aged in oak.
This unique anniversary libation, heritage-blended from our library of barrel-soured beers, exhibits deeply layered flavors of malt and oak, with a tart finish.
This coming Sunday (January 13th) is "Blue Sunday". The brewery holds a release party with various vintages on tap.
Style: American Wild Ale (Oak Aged)
Availability: 22oz bombers, limited draft
8.4% ABV