Topic Archives:
New Holland Cellar Series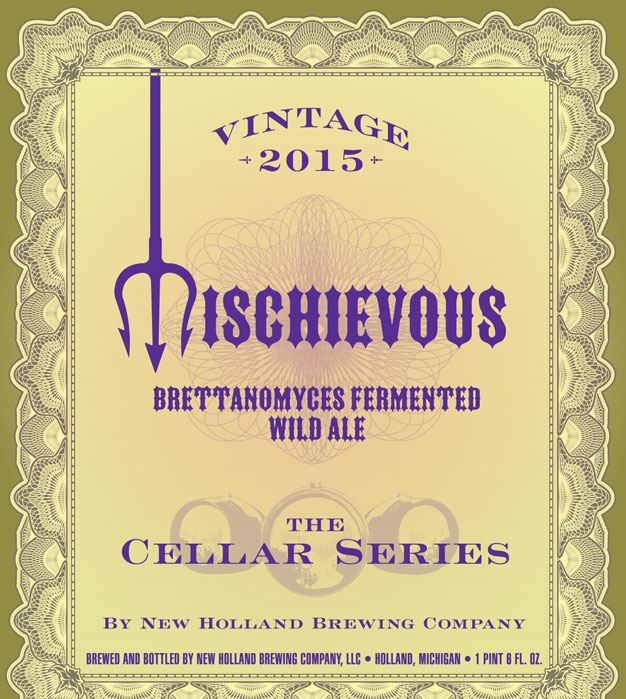 New Holland Mischievous is set to join the the Holland, Michigan based brewery's lineup in 2015. The new American wild ale relies 100% on brettanomyces fermentation for it's flavor profile.
Mischievous presents flavors derived from its 100% brettanomyces fermentation. This wild yeast contributes earthiness, spice, mineral-character and slight tartness. An adventure into rustic sophistication, Mischievous will provide intrigue and surprise.
New Holland Mischievous will be available in 22oz bottles.
Style: American Wild Ale
Availability: 22oz Bottles.
Release: TBA
?? ABV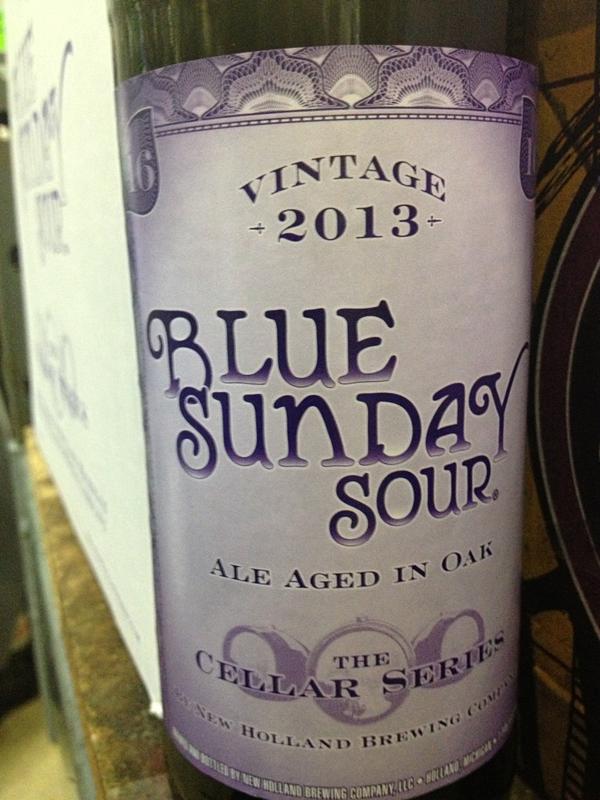 New Holland Brewing (New Holland, MI) incredible sour beer – Blue Sunday Sour 2013 has hit shelves.  One of two beers in the brewery's cellar series, Blue Sunday is an American Wild Ale aged in oak.
This unique anniversary libation, heritage-blended from our library of barrel-soured beers, exhibits deeply layered flavors of malt and oak, with a tart finish.
This coming Sunday (January 13th) is "Blue Sunday". The brewery holds a release party with various vintages on tap.
Style: American Wild Ale (Oak Aged)
Availability: 22oz bombers, limited draft
8.4% ABV