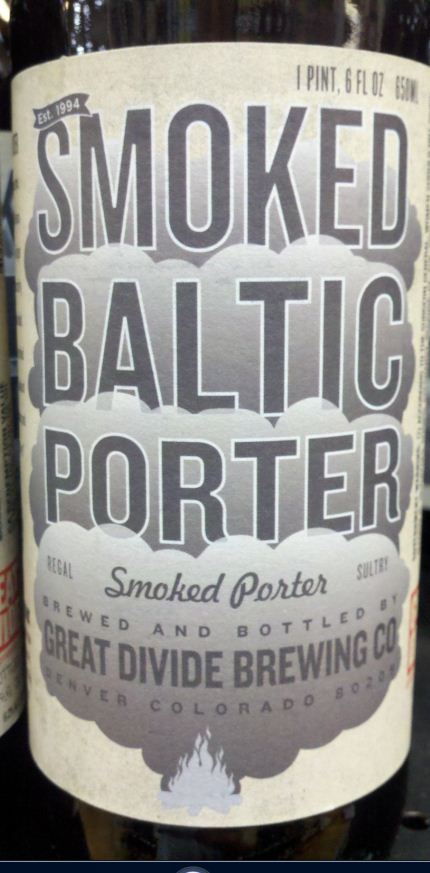 One of the 2 newest beers in Great Divide (Denver, CO) post expansion days have arrived – Smoked Baltic Porter.  Great Divide recently completed a $1.2 million dollar expansion that added cooler space and an expanded bottling line, plus 2 1oo-barrel fermenters.  With those additions, Great Divide now has 7 fermenters, and can now bottle 125 more beers a minute.  Another added feature is the ability to laser label a bottling date on the labels.  These new releases add more depth to Great Divide's portfolio.
From the label —
"Smoked Baltic Porter is the sultry sister of a storied style. Brewed with traditional German malts and hops, this dark lager gets its special twist from a hefty addition of Bamberg smoked malt. This smoldering, medium-bodied lager is sure to please."
Taste Expectations: Flavors of smoke.  Molasses.  Darks fruits, roast malts.  Light touch of cocoa.
Availability: 22oz Bombers. Draft
6.2% ABV