Topic Archives:
Baltic Porter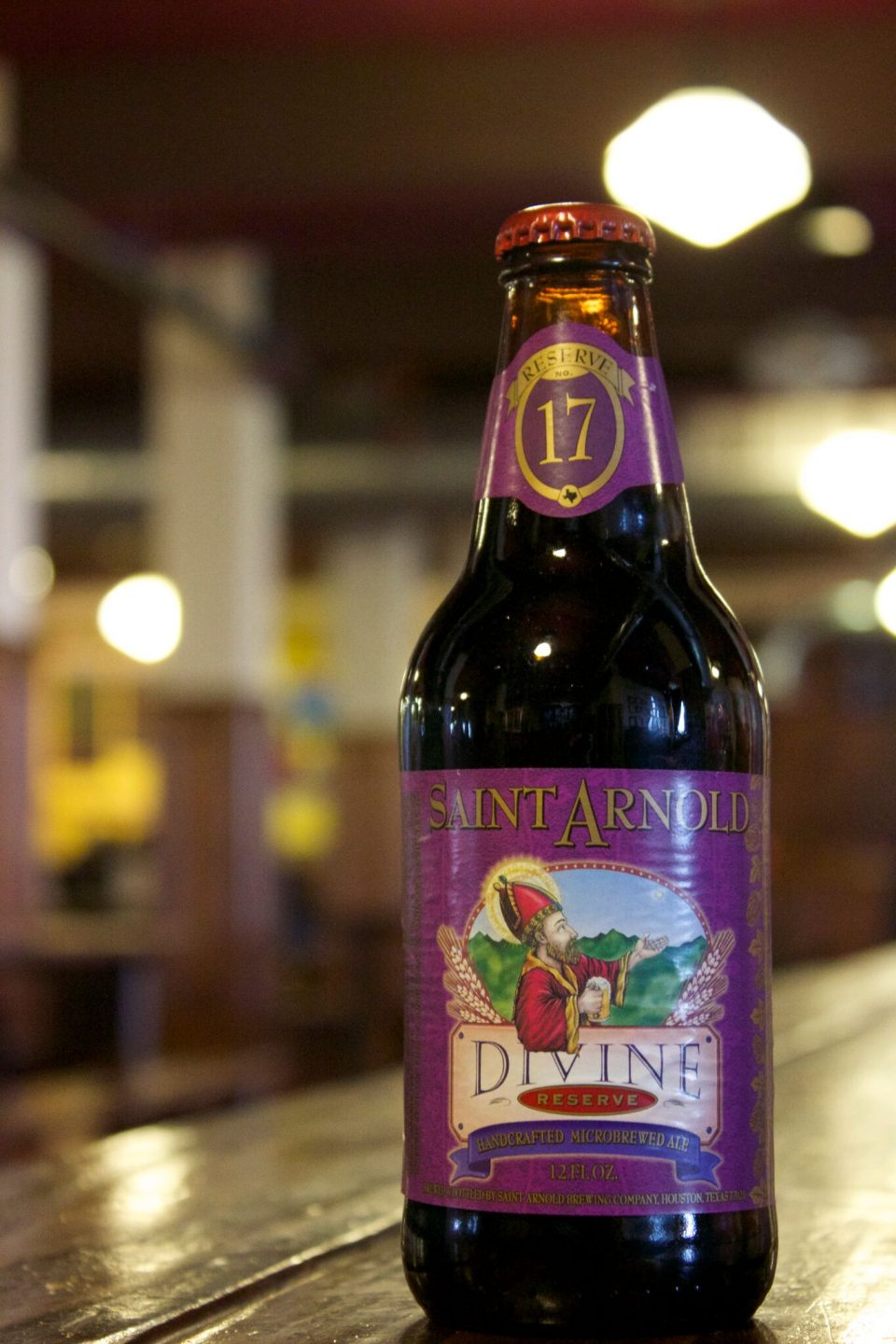 On Monday, January 16th, Saint Arnold Divine Reserve 17 will hit shelves.
A Baltic porter has been chosen for this 17th edition of Divine Reserve – a style that dates back to the 18th century (at least.) Baltic porters are much more robust then your average porter, as well as higher in alcohol by volume is higher.
RELATED: Saint Arnold Divine Reserve Series
The Saint Arnold brewing team used Munich malt, plus chocolate wheat and brown malt in order to give this beer a roasty flavor that isn't overly cloying.
This was all achieved using a combination of Munich malt as the base malt with Chocolate Wheat and Brown malt to give the color and roast and flaked oats to round out the body.  A healthy amount of Perle hops creates a balancing bitterness that is disguised by the body of the beer.  The Old Bavarian lager yeast used in this beer is the same yeast used in Saint Arnold 5 O' Clock Pils, Spring Bock and Summer Pils, and is the first lager brew for the Divine Reserve series.
Saint Arnold Divine Reserve 17 is available in 12 ounce bottles and draft at select locations in Texas and Louisiana.
Style: Baltic Porter
Hops: Perle
Malts: Chocolate Wheat, Munich, Borwn
Availability: 12oz Bottles, Draft
Debut: 1/16/17
8.8% ABV
Image: Saint Arnold