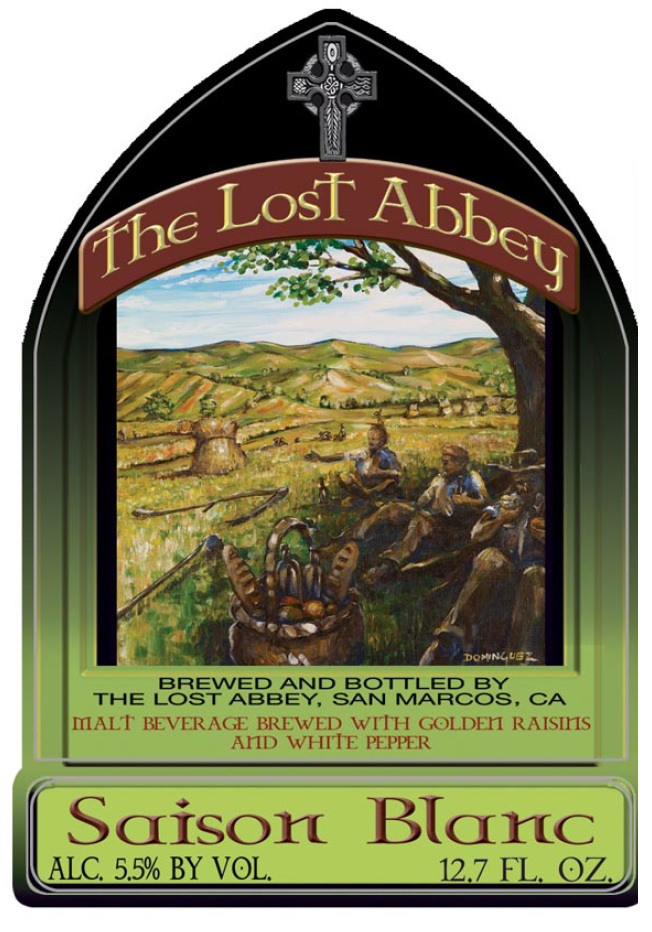 Lost Abbey doing a saison? Shocking right? Sarcasm aside, the above is Saison Blanc, an homage to farmers. We are getting close to harvest season, a physically rough time for those who work the fields, making the grain in your brew. Brewed with golden raisins and white pepper.
Its honest brutal work out there in the fields. There's no shade between you and the land needing to be farmed. Harvest time brings longer days spent toiling under the fiery sun as sweat and dust make mud cakes on your face. All day every day. It's always the same. Been that way for years and it's not changing anytime soon. Your family has been turning this soil since your daddy was knee high to the grasshoppers and your son will soon learn the importance of this earthen existence as well. Someday, he'll pass your work ethic on to his son. And the pulse of this land will continue beating. Without families and farms there would be no crops. Without barley there would be no beer. Neither is a world we want to live in. So as you CAREFULLY pop this cork, please pause to reflect on those who reap what they sow enabling, us to have amazing bottles of beer at the end of each day.
Style: Saison (Golden Raisins, White Pepper)
Availability: 12.7 oz bottles, Corked & Caged. Draft.
Arrival: September, 2013
5.5% ABV