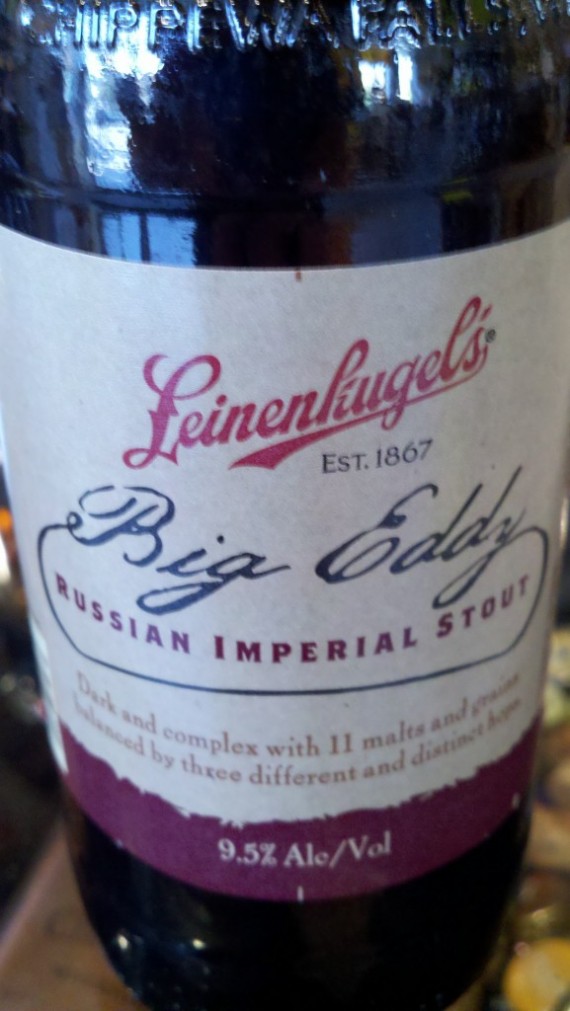 Big Eddy Russian Imperial Stout was first brewed by Lenies in 2007.  It's inspired by the Big Eddy Spring that has been the water source for the brewery since 1867.  The beer is reminiscent of the 18th century Russian Imperial Stout style that contained extra malts and hops to act as preservatives during long voyages from England to Russia, where it was served in the royal court.  This is the first in a line of Big Eddy releases.
Beer Rundown:
Hops: Glacier, Warrior, Summit, Glacier
Malts: 11 Malts, including Munich, Caramel, Chocolate, & Pale
Taste Expectations: From Lenie's — Deep mahogany hue and a complex, yet balanced, flavor, offering dark fruit, espresso and mocha character, and finishing with toffee and molasses notes.
Availability: 12oz/4 pks.  Draft.
9.5% ABV