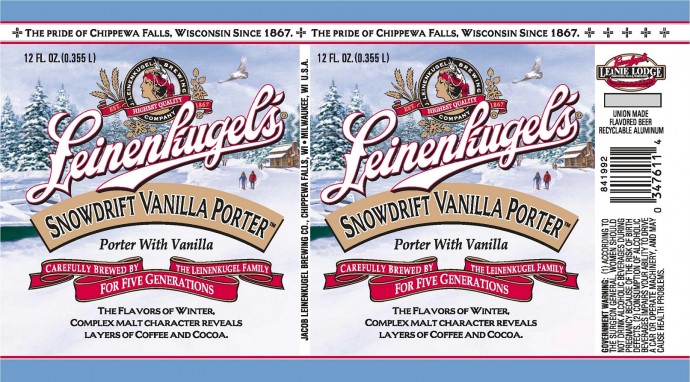 Leinenkugel Brewing Company is replacing Fireside Nut Brown with Snowdrift Vanilla Porter this fall.  Unlike it's nutty predecessor, Snowdrift will be offering in cans. The beer is a porter with vanilla, and as John Leinenkugel tells me –  "great when you're freezing your ass off."
The flavors of Winter, complex malt character reveals layers of coffee and cocoa. 
Brew day is set for Labor Day, and Snowdrift will start shipping around Halloween.
Style: Porter (w/ Vanilla)
Availability: 12 oz cans, Draft
Arrival: November, 2012
?? ABV