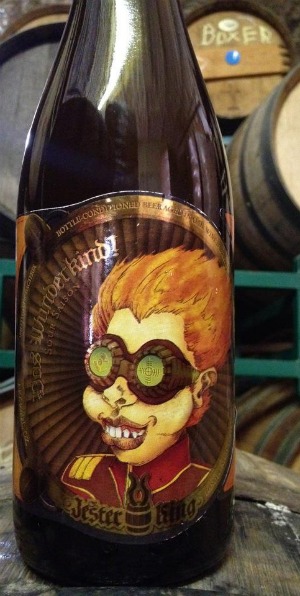 Jester King's newest release – Das Wunderkind has shipped.  
About Das Wunderkind:
Traditional, sour, low gravity saison aged in oak wine and whiskey barrels with naturally occurring wild yeast and bacteria from the Texas Hill Country.
Packages: 750ml bottles
Availability: Limited
OG: 1.038  FG: 1.005  ABV: 4.2%
Water: Harvesterd Rain and/or Hill Country Well Water
Malts: Belgian Pilsener, Organic Two
Row, Dark Wheat, Munich, Acidulated Malt
Hops: Tettnang, Czech Saaz, Styrian Goldings
Yeast: Farmhouse Yeast, Wild Yeast from the Texas Hill County.
Bacteria: Lactobacillus and Pediococcus.