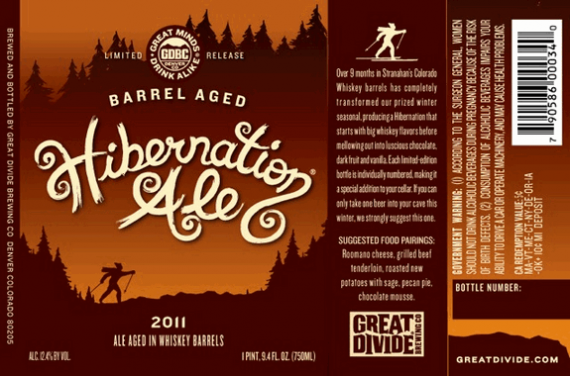 Another brewery with a great barrel aging program – Great Divide Brewing.  Hibernation is GD's seasonal old ale.  Throw it into some soon-to-be hard to come by Stranahan's whiskey barrels, and you have a rare treat.
Over 9 months in Stranahan's Colorado Whiskey Barrels has completely transformed our prized winter seasonal, producing a Hibernation that starts with big whiskey flavors before mellowing out into luscious chocolate, dark fruit and vanilla.  Each limited edition bottle is individually numbered, making it a special edition to your cellar.  If you can only take one beer into your cave this winter, we strongly suggest this one.  
Style: Old Ale
Availability: 75oml bottles. Hand numbered. Limited distribution.
12.4% ABV