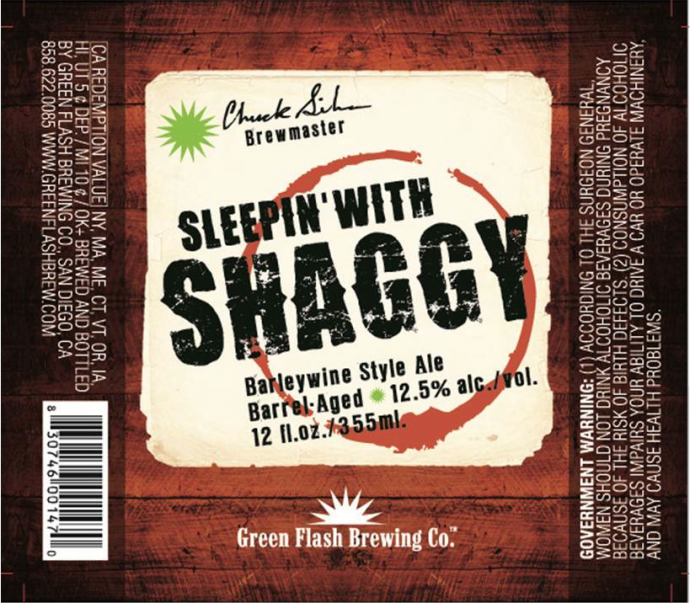 Four years ago, Green Flash Brewing Co. put their barleywine Shaggy in brandy barrels. In 2013, it's time to wake Shaggy up. Sleepin' With Shaggy arrives January 28th.
After spending 4 years in Brandy barrels it became time to unleash the dark monster within. Thick toffee aromatics exude with dense layers of fig, molasses, caramel, and a medley of dark fruits. Sweet flavors of toffee and caramel mingle with the warming spice of vanilla, sherry-like notes, and brandy barrel oak tannin. When served above 55 degrees Fahrenheit (highly recommended) more dark fruits like plum, date, raisin, and fig are further revealed.Our CEO/Founder Mike Hinkley has enjoyed pairing this Brandy Barrel Aged Barleywine with a big stuffed "Shaggy" dog that came from the local fair carnies and therefore we now have "Sleepin with Shaggy".
Tickets on sale here for the release.
Style: Barleywine (Barrel Aged, Brandy)
Availability: 12oz bottles
Arrival: 1/28/13
12.5% ABV