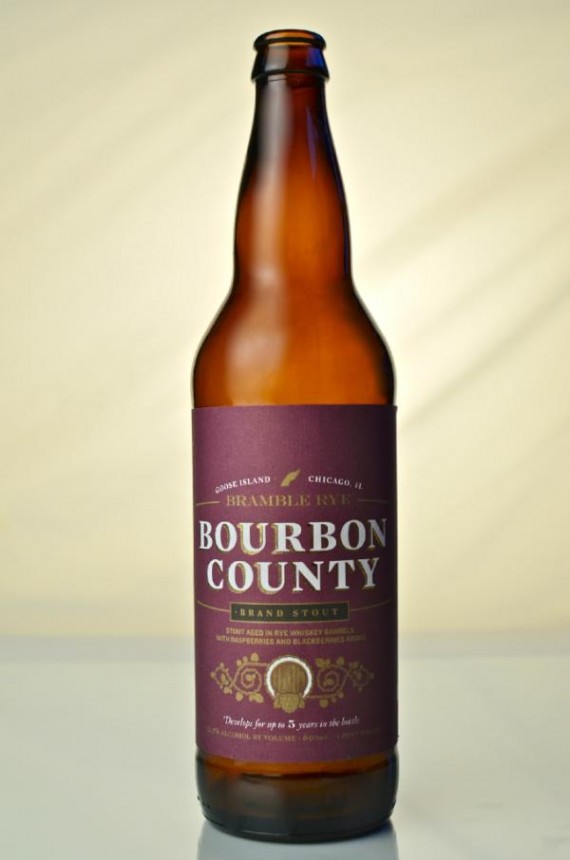 Goose Island Brewing's berry/whiskey laden beer will be leaving the brewery on February 1st.  Imagine Bourbon County Stout (aged in rye whiskey), with raspberries and blackberries and you're imaging Bramble Rye.  It follows on the heels of Coffee County, making it's way on shelves now.
Style: Imperial Stout
Availability: 22oz bombers, Draft.
13% ABV
A couple of months ago, GI blended the barrels for this beer with John Hall's watchful eye.