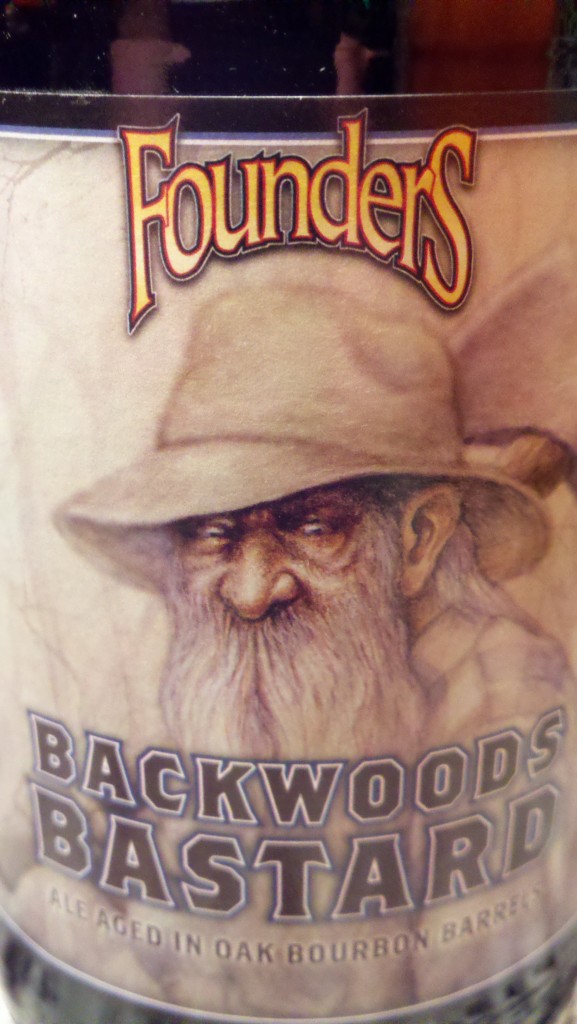 The Backwoods Bastard is back.  This fall seasonal from Founders Brewing (Grand Rapids, MI) is a must have for bold tastebuds.  Take a big scotch ale and throw it in a bourbon oak barrels you get a rare treat comes around once a year.  Love barrel aged beer?  Don't miss this.
Commercial Description:
Expect lovely, warm smells of single malt scotch, oaky bourbon barrels, smoke, sweet caramel and roasted malts, a bit of earthy spice, and a scintilla of dark fruit. It's a kick-back sipper made to excite the palate.
Style: Scotch Ale
Taste Expectations: Vanilla from the bourbon.  Touch of oak. Malts are sweet, & caramel, some bread.  Also a bit of dark fruits, chocolate, & a warming alcohol finish.
Availability: 12oz/4 pks.  Rare Draft.  Late fall seasonal.
10.2% ABV
Arrival: Within the week