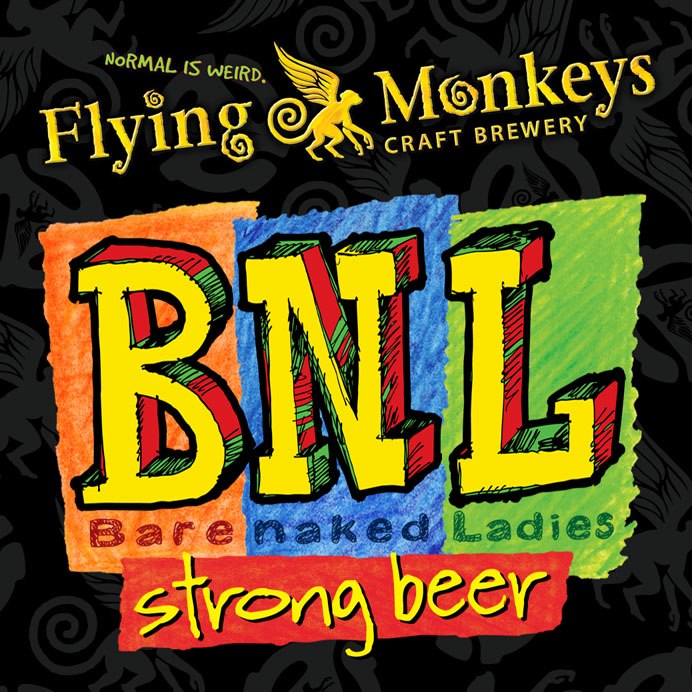 You know the phrase "It never hurts to ask?" Well that's what Flying Monkey's Founder Peter Chiodo found out recently. Chiodo reached out to rock band Bare Naked Ladies asking to brew a musical collaboration beer. As you can already deduce, they accepted and brewing commenced. The result is BNL Strong Beer.
BNL Strong Beer is a "fudge-y imperial chocolate stout" that's a solid 11% ABV. "They were totally involved in the birth of this beer. BNL member Kevin Hearn contributed some great original artwork for the beer's packaging —quirky, colourful, and perfectly Flying Monkeys — and the guys came to join us for an actual brew day."
Those American fans – I am going to have to disappoint you. The beer will only be available in Canada, coinciding with the band's new "Symphony Barenaked" tour.
Style: Imperial Stout (w/ Chocolate)
Availability: Bottles, Canada only
11% ABV
[PressRelease]