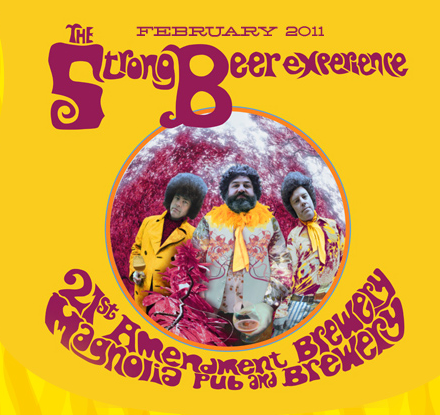 21st Amendment Brewing & Magnolia Gastropub & Brewery have once again collaborated on "Strong Beer Month".  As described on the webpage dedicated to the occasion:
Magnolia and 21st Amendment are proud to collaborate together once again on strong beer month.  It's an opportunity to explore the ritual & traditions of brewers commemorating seasons and occasions with special brews, usually strong in nature and intended for sipping and contemplation.
Both Magnolia & 21A have special strong brews at each of their respective locations in San Francisco, CA.  By the looks of it – barleywines, imperial stouts, tripels and more.  I'm sure if you aren't in the area, there are plenty of strong beers to drink along with  If you Twitter – use #StrongBeerMonth.
Website —> www.strongbeermonth.com