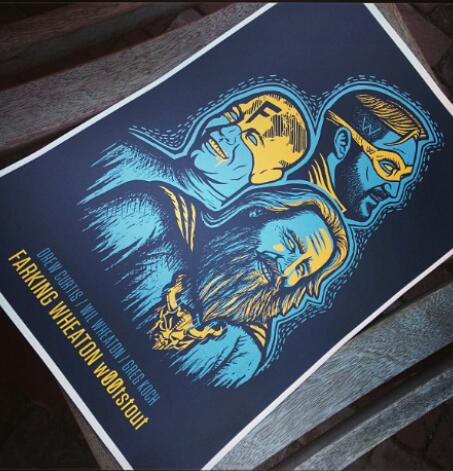 The mystery is revealed! The collaboration between Stone Brewing's Greg Koch, Wil Wheaton, and Drew Curtis will be called Farking Wheaton w00tstout. 
Our next collaboration #craftbeer is Drew Curtis/Wil Wheaton/Stone Farking Wheaton w00tstout part bbl-aged w/rye & wheat malt & pecans!

– Stone Brewing Co. (@StoneBrewingCo) April 3, 2013
-Thanks to @TheArtOfBeer for the sweet pic!