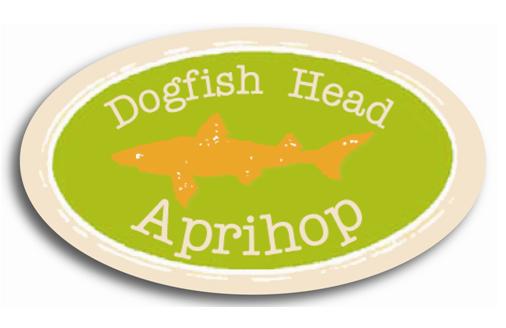 Welcome to March!  Dogfish Head's Aprihop is now shipping.  The fruity IPA is headed to your glass now, helping you get a little closer to Spring.  Here's a little description from the brewery.
Aprihop is our fruit beer for hopheads!
It is an American IPA brewed with Pilsner and Cystal malts massively hopped in in the continuous fashion. The flavor is complimented by the addition of Apricots.After fermentation the beer is dry hopped with irresponsible amounts of Amarillo hops. The beer is hoppy in the aroma with the apricots playing a supporting complimentary role.The flavor is rich with late hop flavors and it's bitterness is tempered by just the right amount of malt sweetness and fruity undertones from the apricots.  This is one of our most popular seasonal beers and we've been brewing it each spring for quite a while now. We release the beer each March and you should find it on the shelves through May.
Style: American IPA (w/ Apricots)
Hops:  Amarillo
Malts:  Crystal, Pilsner
Availability:  March — May.  12 oz bottles, Draft.
7% ABV
Fun Fact: Aprihop was first brewed in 1997