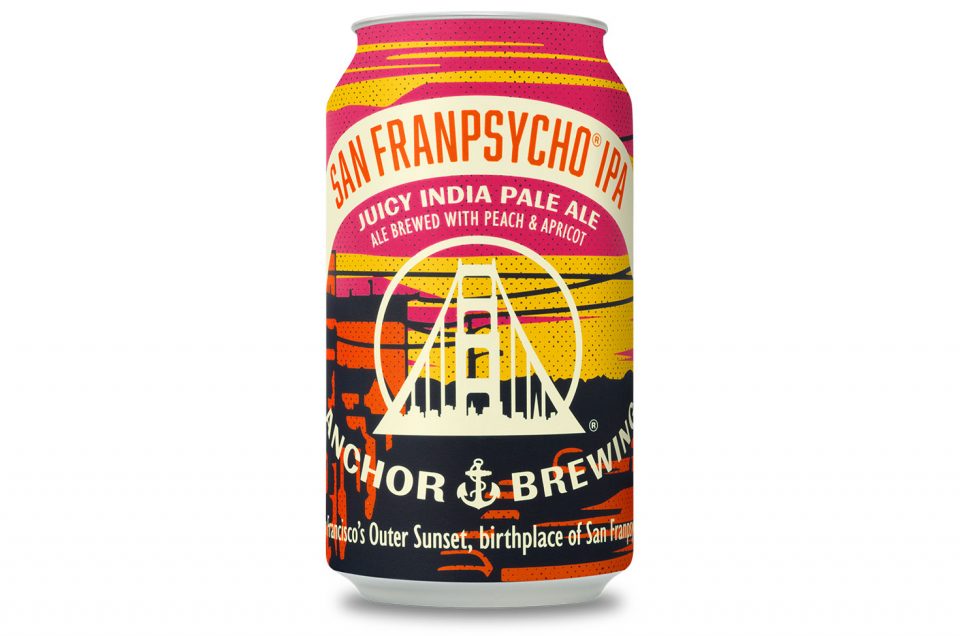 As Anchor San Franpsycho IPA returns for a second summer, this year you'll find it in cans for the first time.
Peaches and apricots highlight this warm weather IPA, brewed with El Dorado, Eureka, Cascade, and Simcoe Cryo hops. A collaboration with outdoor lifestyle brand San Franpsycho.
San Franpsycho IPA  evokes strong tropical fruit flavor and aromatics with a slightly sweet finish.  To amplify the delicious stone fruit taste, peach and apricot purees were added in secondary fermentation.
Anchor San Franpsycho IPA debuts at a release party on April 27 at the brewery's Public Taps in San Francisco. Look for it in 12-ounce cans and draft for a limited time.
Style: IPA (w/ Apricots. Peaches.)
Availability: 12oz Cans, Draft. Limited Seasonal.
Latest Return: Late April 2019
6.3% ABV