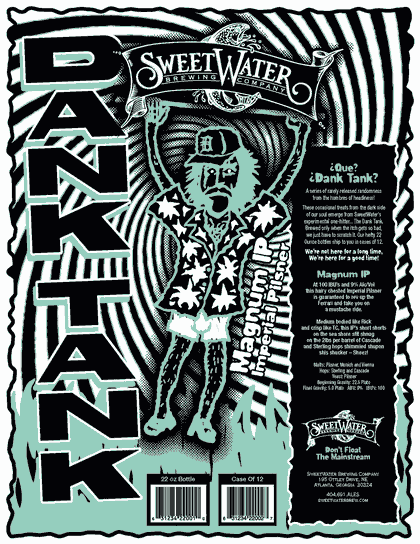 It's been a little bit since BSP Quad came out of  Sweetwater's Dank Tank.  In June, another beer will be emerging.   This one is called Magnum IP – and yes it pays homage to the 80's tv show – Magnum PI.
Magnum IP is an Imperial Pilsner at 9% ABV.
Ingredients –
Hops – Sterling, Cascade
Malts – Pilsner, Munich, Vienna
Yeast – Pilsner
Availability – 22oz Bottles small batch one time brew, and draft.  June release date.
9% ABV
100 IBU's
More to follow…