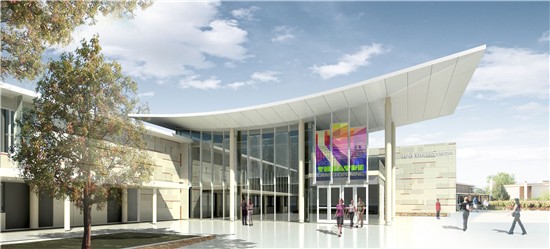 Colorado State University is planning to add a working brewery to the student center. The build is a part of the Lory Student Center renovations that are taking place this summer.  The university already holds brewing courses and training, so brewery is no stretch. Especially in a state with a diverse brewery population.
The hands on training is essential to brewing. BSJ is told that the beer will be sold at a bar on campus/student center, but not distributed.
No equipment has been ordered.
Note: UC Davis has a pilot brewery for their brewing courses. However  "…Because the pilot brewery is strictly a research facility, all beer and ale produced there must be discarded, rather than being sold or given away." [UC Davis Food Science]
 Above – a rendering of the finished student center after renovations.