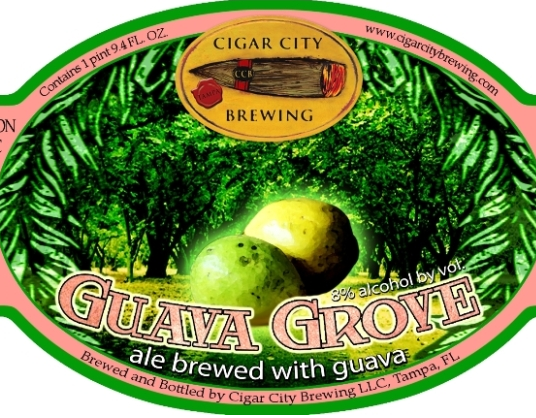 Back for Round #2. Cigar City Brewing's Guava Grove. A saison brewed with Florida guava (duh).
Guava Grove Ale is a Belgian ale that sees a secondary fermentation with and extended aging on Guava puree. The complex flavors imparted by both the Belgian yeast strain and the Guava are unlike anything you are likely to have encountered. This is an elegant beer that pairs well with white fish, mussels, fresh tropical fruits and earthy cheeses. It also makes a fine accompaniment to Guavaween festivities.
Style: Saison (w/ Guava)
Availability: 750ml bottles, Draft.
8% ABV