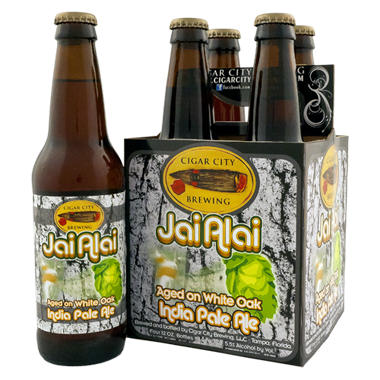 Cigar City (Tampa, FL) will spend next week bottling and kegging the largest batch of White Oak Jai Alai IPA they have ever done. The IPA spend some of it's early life aging on flavorful white oak. The result is tropical, oaky, and flavorful. It's been a minute since this beer has been released. Many are excited to see it return.
This is an American White Oak-aged version of Jai Alai India Pale Ale. The white oak adds smoothing notes of vanilla and slight hints of dill to the aroma and flavor profile. The finish is elegantly dry due to the light tannin notes from oak aging and though still loaded with hop flavor, hop bitterness is more restrained.
Style: IPA (Oak Aged)
Availability: 12 oz bottles, Draft.
7.5% ABV, 70 IBUs 
Read more: Cigar City