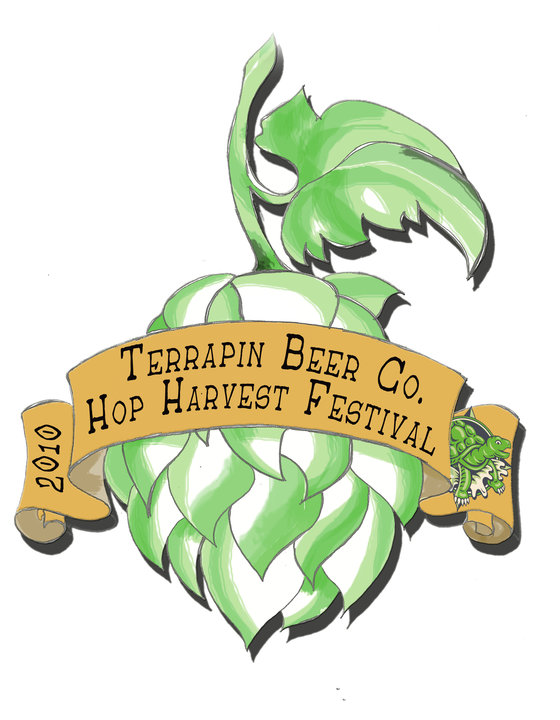 Saturday is Terrapin's Hop Harvest Festival! It start's at 4:30 and runs to 7:30pm. 6 casks will be tapped at the Harvest. All 6 casks are Terrapin's Golden Ale based, each hopped with a different specially picked hop variety. Here are SOME of the casks –
The varieties are – Fuggle, Centennial, Nugget, Saaz.  Two more are still a secret!
Also – Their newest Side Project – So Fresh & So Green, Green will make it's debut!
Terrapin has been posting these to their Facebook Page.
Terrapin Brewing Co – 9/25/10, 4:30-7:30 pm
265 Newton Bridge Road
Athens, GA 30607