Topic Archives:
Hop Harvest Festival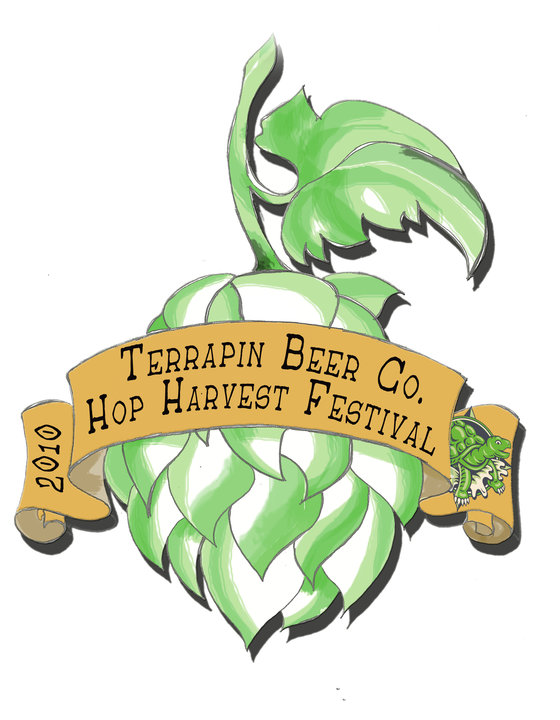 Saturday is Terrapin's Hop Harvest Festival! It start's at 4:30 and runs to 7:30pm. 6 casks will be tapped at the Harvest. All 6 casks are Terrapin's Golden Ale based, each hopped with a different specially picked hop variety. Here are SOME of the casks –
The varieties are – Fuggle, Centennial, Nugget, Saaz.  Two more are still a secret!
Also – Their newest Side Project – So Fresh & So Green, Green will make it's debut!
Terrapin has been posting these to their Facebook Page.
Terrapin Brewing Co – 9/25/10, 4:30-7:30 pm
265 Newton Bridge Road
Athens, GA 30607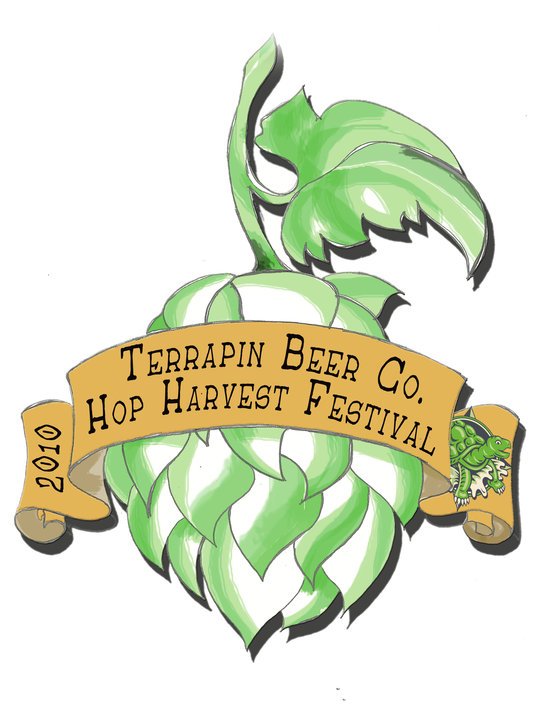 This Saturday, Terrapin Brewing in Athens, Georgia hosts they're first "Hop Harvest"!  From Terrapin-
Terrapin Beer Co is hosting a celebration of "everything hoppy" with their 1st annual "Hop Harvest Festival" this weekend Saturday September 25th   from 4:30 — 7:30pm.
The featured beer of the night will be the first ever pouring of Terrapin's new fresh hop (or "wet —hop") limited-release beer "So Fresh & So Green Green". This very special beer is brewed with Amarillo hops cones flown in overnight from the Yakima Valley in Washington earlier this month. Brian "Spike" Buckowski, co — founder & brew master at the brewery, plans to make this beer annually so Saturday will be the beginning of a Terrapin tradition!
Terrapin will also serve 6 casks of ale each dry hopped with a different variety of hops. These casks will offer people a unique tasting opportunity to identify the distinguishing characteristics of different hop varietals. These unique casks will be tapped at 5:30.
Other plans for the festivities include!
Special guests John Isenhour from Hop Union and Patrick LaZell from Country Malt Group/Canada Malting Company to explain the unique role hops play in the brewing process and to educate visitors about the history and biology of these bittering beauties.
Farm 255 will have their mobile Farm Cart on hand with locally grown farm to table goodies for sale.
Live music by the Welfare Liners local Athens Bluegrass favorites.
Hopzilla, Big Hoppy Monster, Hopsecutioner, Hop Karma and more of your favorite hoppy beers from Terrapin!
Terrapin Beer Co. Brewery – 9/25/10, 4:30-7:30 pm
265 Newton Bridge Road
Athens, GA