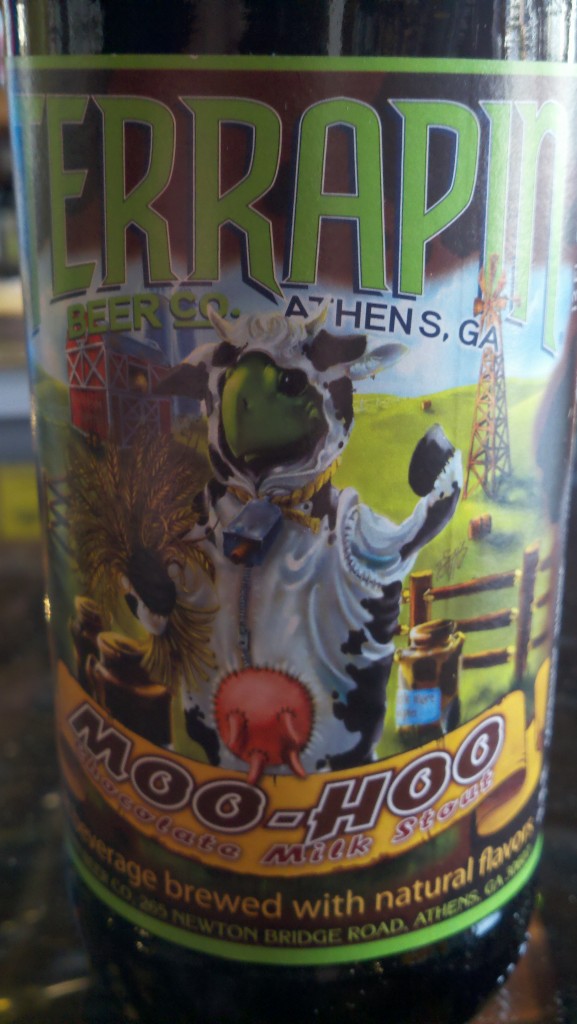 On Friday, November 12th, Taco Mac Kennesaw turns 3 yrs old.  To celebrate – they will be tapping a cask of Terrapin's new "Moo Hoo" and a few other goodies.
Tap Rundown:
Terrapin – Moo Hoo CASK.  The new chocolate milk stout, gravity poured.
Founders – Breakfast Stout. Imperial Stout, XX% ABV.  Popular double chocolate, coffee, oatmeal imperial stout.
Left Hand/Terrapin – Oxymoron. – India Pale Lager, 7% ABV.  Latest edition in the Midnight Project.  Hoppy pale lager.
Brooklyn – Detonation. Imperial IPA.  Part of the Brewmaster's Reserve Series.  Awesome hoppy DIPA.
Terrapin – Hopzilla.  Imperial IPA, 9% ABV.  Fresh hopped w/ Citra hops – this side project was here and gone quick.
Dogfish Head – Chateau Jiahu. Herbed Beer, 10% ABV.  This beer has an awesome story.  Read up on it.  Beer spotlight soon.
Red Brick – Vanilla Gorilla. Barrel aged Porter, 7.5% ABV.  Porter aged in JD barrels for 6 mos. Vanilla bean added too.
Bell's – Sparkling Ale.  Tripel, 9% ABV.  Wildly popular seasonal tripel from Bell's.  Look for it back on shelves soon.
Smuttynose – Really Old Brown Dog. Old Ale, 10% ABV.  One of the best old ales in the US.  The bombers came and went.  Draft is a rare find.
Taps flow Friday, 6 pm!
Taco Mac Kennesaw
600 Chastain Road NW # 600
Kennesaw, GA 30144