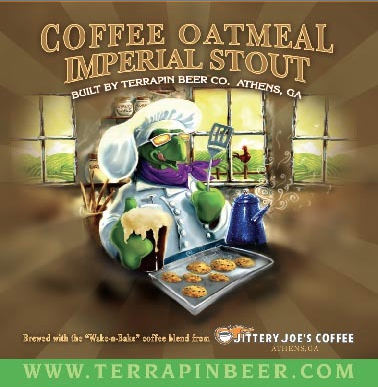 Manuel's Tavern finds themselves with a cask of delicious Wake & Bake from Terrapin Brewing.  Tapping today, 6pm.  Please tell me by now you have had a taste of this coffee  laden oatmeal goodness.
Style: Imperial Stout
Taste Expectations: Coffee, with some chocolate.  Roasty malts with a bit of oatmeal.  WnB is full & rich, while easy drinking.
8.1% ABV
Manuels Tavern – 12/17, 6pm
602 N Highland Avenue Northeast
Atlanta, GA 30306