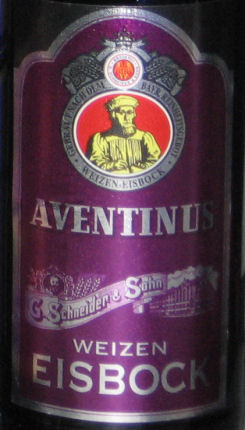 Brick Store Pub's Anniversary is looming.  Continuing the tradition of a special tapping each day the pub brings you Schneider Aventinus Eisbock Wooden Cask.  This beer is an eisbock, created by freezing off a portion of water and extracting it from the beer.   What is left behind is a higher concentration of beer that is more pronounced in flavor and alcohol.
Schneider Weizen-Eisbock is brewed by Private Weissbierbrauerei G. Schneider & Sohn, or Schneider for short.  Its a damn good beer with high marks from all the beer drinkers, raters, geeks, etc.
Taste Expecations – Dark fruits, raisins, touch of clove.  This eisbock has a nice malt backbone also.
This beer taps from a wooden cask, at 5 pm today (6/10)
Brick Store Pub
125 East Court Square
Decatur, GA 30030-2521
Twitter: @BrickstorePub