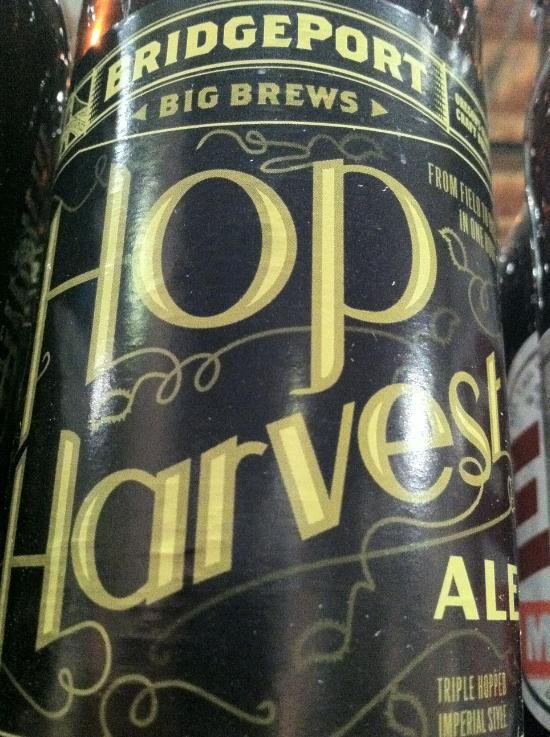 Bridgeport  Brewing's Hop Harvest 2011 is on shelves.  Fresh hop lovers will love the juicy hop flavors in this American IPA.
IN A WORD… HOPULENT! Bushels of fresh hops in every batch… any fresher and you'd have to pick them yourself.  This triple hopped, imperial style ale gets its most important ingredient from Willamette Valley aroma hops. Caramel malt joins forces with a touch of wheat to produce a deep amber color with a cloudy veil.  The result is an ale that will turn even the most pretentious hop fans jolly.  
Style: American IPA (fresh hopped)
Taste Expectations:  Citrus hops, fresh and chewy. Followed by a nice caramel backbone.
Availability: 22oz bombers. Fall seaonal.
6.56% ABV