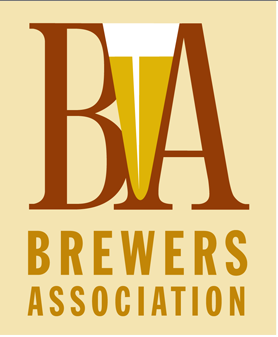 Best read this one straight from the press release..
Boulder, CO – January 12, 2011–The Brewers Association (BA) recently released its 2011 Beer Style Guidelines. Updated annually, the guidelines currently describe 140 styles of beer and are used in prestigious beer competitions, like theGreat American Beer Festival® and theWorld Beer Cup®.
For 2011, several beer style descriptions have been significantly updated:
Belgo-American-Style Ales
Belgian-Style Flanders Oud Bruin/Oud Red
German Bock
Rye Beer
Additionally, two beer styles have been renamed. American-Style Sour Ale is now known as American-Style Brett Ale, and its description has been significantly revised. American-Style Black Ale is the new name for American-Style India Black Ale, and it too has updated style guidelines.
Since 1979 the BA has provided beer style descriptions as a reference for brewers and beer competition organizers. The beer style guidelines developed by the BA use sources from the commercial brewing industry, beer analyses, and consultations with beer industry experts and knowledgeable beer enthusiasts as resources for information. Much of the early work was based on the assistance and contributions of beer journalist Michael Jackson. For 2011, revisions were aided by over 150 comments and suggestions from Great American Beer Festival and World Beer Cup judges, as well as other beer industry members.
"These guidelines help to illustrate the growth of craft brewers in the United States and also offer insight and a foundation for helping appreciate the hundreds of beer types brewed for the beer lover," said Charlie Papazian, president of the Brewers Association.
The 2011 Beer Style Guidelines are available for download in the Publications section of BrewersAssociation.org.
###
Based in Boulder, Colorado, USA, the Brewers Association (BA) is the not-for-profit trade and education association dedicated to small and independent American brewers, their craft beers and the community of brewing enthusiasts. Visit BrewersAssociation.org to learn more. The association's activities include events and publishing: CraftBeer.com, World Beer Cup®; Great American Beer Festival®; Craft Brewers Conference and BrewExpo America®; National Homebrewers Conference; National Homebrew Competition; SAVOR: An American Craft Beer & Food Experience; American Craft Beer Week; Zymurgy magazine; The New Brewer magazine; and books on beer and brewing. The Brewers Association has an additional membership division of 23,000+ homebrewers: American Homebrewers Association.
Beer lovers are invited to learn more about the dynamic world of craft beer at CraftBeer.com.