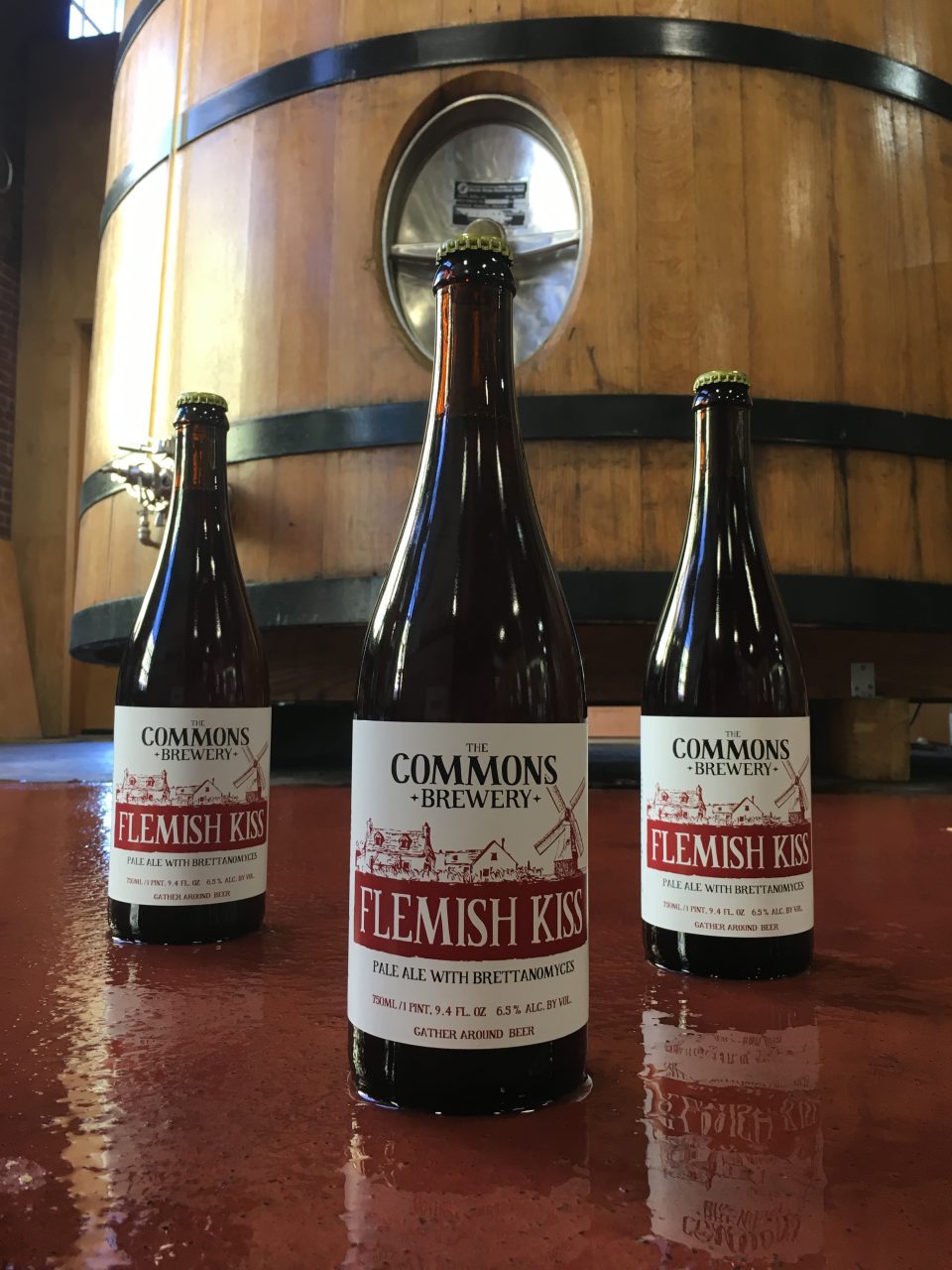 After a long hiatus, The Commons Brewery Flemish Kiss is available once again.
This release is the first bottled batch from the Portland, Oregon based brewery's 60 barrel foudre, aged a full 10 months. The base beer is fermented with an ale yeast, before being introduced to the wild yeast, Brettanomyces Bruxellensis.
The result is a floral, earthy pale ale with notes of cherry and a light acidity.
The Commons Brewery Flemish Kiss took home a silver medal at the 2012 Great American Beer Festival. Bottles go on sale the brewery on Friday, November 4th, at 12 noon.
Style: American Wild Ale
Availability: 750ml Bottles
Latest Return: 11/4/16
?? ABV
Image: The Commons Brewery