Topic Archives:
Bosenberries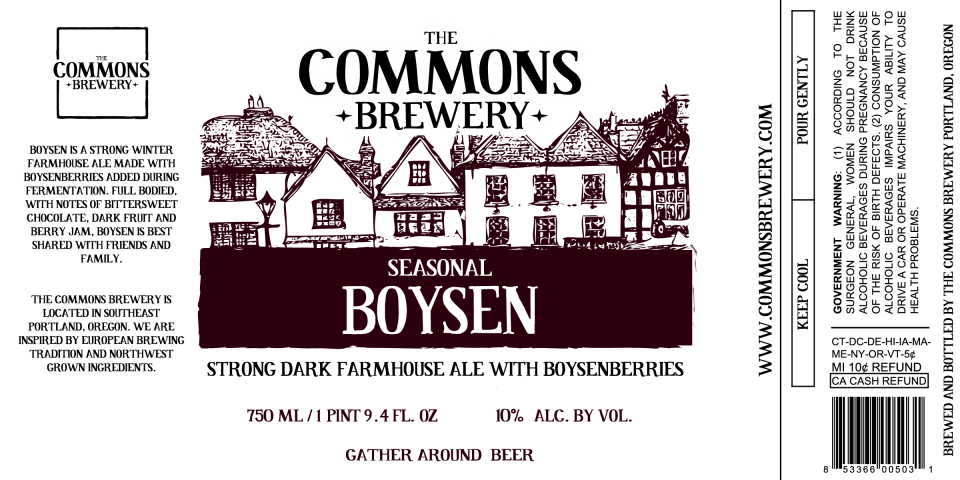 The Common Brewery (Portland, OR) has bottled a popular draft offering, Boysen.
The base beer is a strong farmhouse ale, brewed with boysenberries added to the fermenter.
 Full bodied, with notes of bittersweet chocolate, dark fruit and berry jam, Boysen is best shared with friends and family.
The Commons Brewery Boysen just became available in 750ml bottles in the tap room in Portland, OR.
Style: Farmhouse Ale (w/ Boysenberries)
Availability: 750ml Bottles
Release: 2/14/15
8% ABV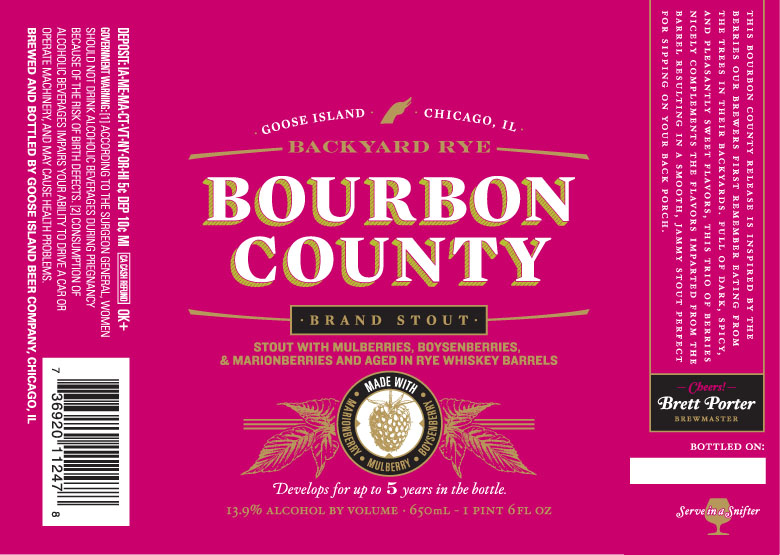 More variants surface from Goose Island Brewing. In addition the toasted coconut rye whiskey aged Bourbon County, expect this "backyard" offering.
Goose throws bosenberries, mulberries, and marionberries in the the signature imperials stout and aged it in rye whiskey barrels. This edition was inspired by the berries the brewers remember eating in their backyards growing up. Backyard Rye Bourbon County is a perfect back porch sipper.
Late November in 22oz bombers for Backyard Bourbon County. Chicago only. Sorry, America.
Style: Imperial Stout (w/ Bosenberries, Marionberries, Mulberries. Barrel Aged. Rye Whiskey)
Availability: 22oz bombers. Very limited.
Arrival: 11/29/13
14.1% ABV