Hanson Brothers Beer Company
They have come a long way from MmmBop. The Hanson Brothers are now making craft beer. MMmhops, their IPA, is debuting in the states where Hanson is touring. Here is the shock factor for you. Hanson (as a band) was formed 21 years ago.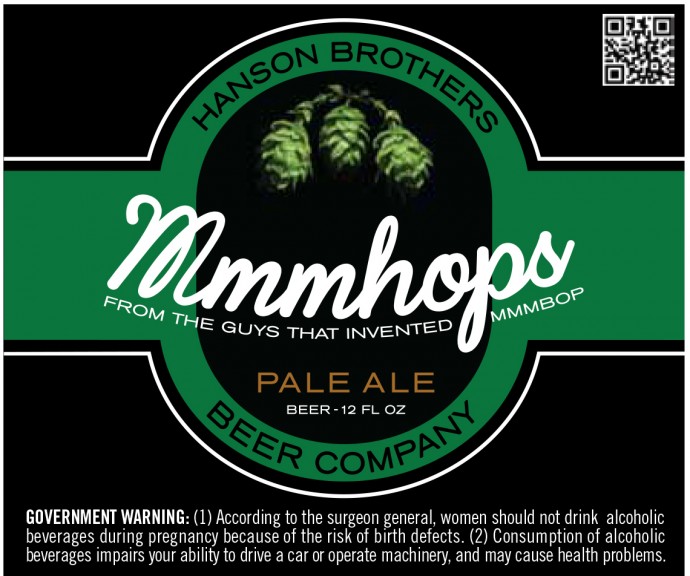 The Hanson Brothers (Mmmbop, not Hockey) hit puberty, grew up and love beer. Enough to create The Hanson Brothers Beer Company, and release their own brew – Mmmhops. The hoppy pale ale made it's debut at the Hangover III launch party back in May. (Ed Helms was drinking it. Or at was at least holding it.)
Mustang Brewing has been contracted to brew Mmmhops, so the world will soon have a chance to bop out to a hoppy brew. The Hanson Brothers have not officially released all the areas where Mmmhops will be available yet. We are told that information is coming sometime this month.
Style: Pale Ale
Availability: 12oz bottles, Draft
Arrival: TBA (Distribution)
?? ABV