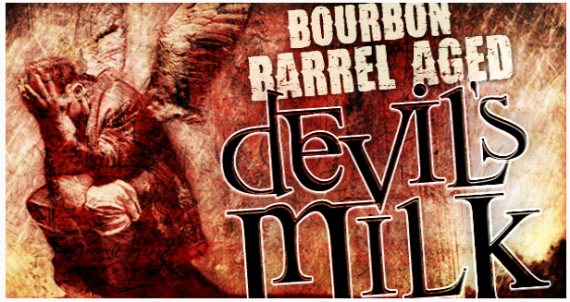 DuClaw's delicious Bourbon Barrel Devil's Milk makes its way back on tap at 11 am on February 14th 2013 (excluding BWI location). Sounds like a great Valentine's Day date to me!
"Our most popular seasonal beer ever, Devil's Milk Barleywine, aged in a Heaven Hills bourbon barrel to add notes of vanilla, caramelized sugar and charred oak to the beer's sensual fruit esters, mighty malt backbone and demonic hop presence."
Whether you're spending the 'holiday' with your lover or spending it alone, we can all agree that Bourbon Barrel Devil's Milk is a great addition to the day. At 10.6% ABV this beer can help you forget your loneliness or maybe assist in some sexy time? The choice is yours.
Style: Barleywine (aged in Bourbon Barrels)
Availability: on tap only
Arrival: February 2013
10.6% ABV