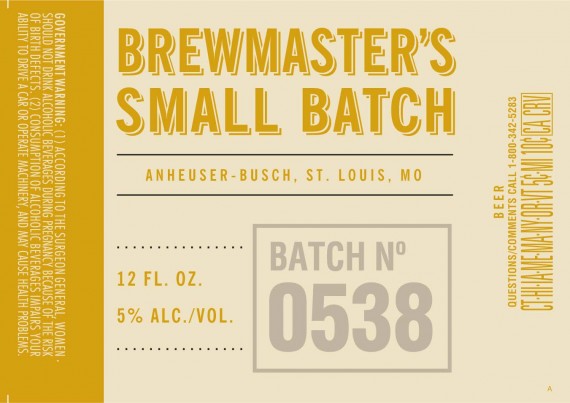 This is something to pique your interest on a Friday morning.  Remember when BSJ mentioned that Anheuser-Busch was aiming to put out some 20+ brands in 2012? See above.  A new series emerging from the mega brewery.   Meet Anheuser-Busch Brewmaster's Small Batch. This little beer ditty above is Batch No 0538.  That's either just a kitch name, or they've been doing a lot of testing.
Style: 
Availability: 12 oz bottles
Arrival: TBA
5% ABV 
In other recent news, Anheuser-Busch just launched Bud Light Lime Lime-A-Rita nationally this week.  There is a Mich Ultra Cider in the works as well.