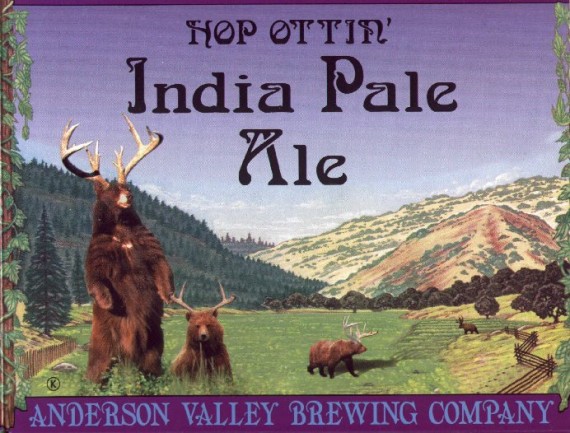 Anderson Valley Hop Ottin' IPA
Hop Ottin' IPA is, just like Anderson Valley itself, easy for anyone to appreciate while offering depth and complexity for those who take the time to savor. Brilliant copper color with a lingering, lacy white head. The nose sings of grapefruit, pine needles, citron, roses, and bergamot. The flavor is rich in the citrusy, resiny flavors typical of the Pacific-Northwest hops packed into this beer, balanced artfully with a solid malt character and crisp bitterness leading to a beautifully dry, light herbal finish. More than just a hop lover's dream, Hop Ottin' IPA is a balanced beer for the ages.
As with all of our products, Hop Ottin' IPA is never sterile filtered nor heat pasteurized.
Style: IPA
Availability: 12 oz bottles, cans. Draft
7% ABV, 80 IBUs