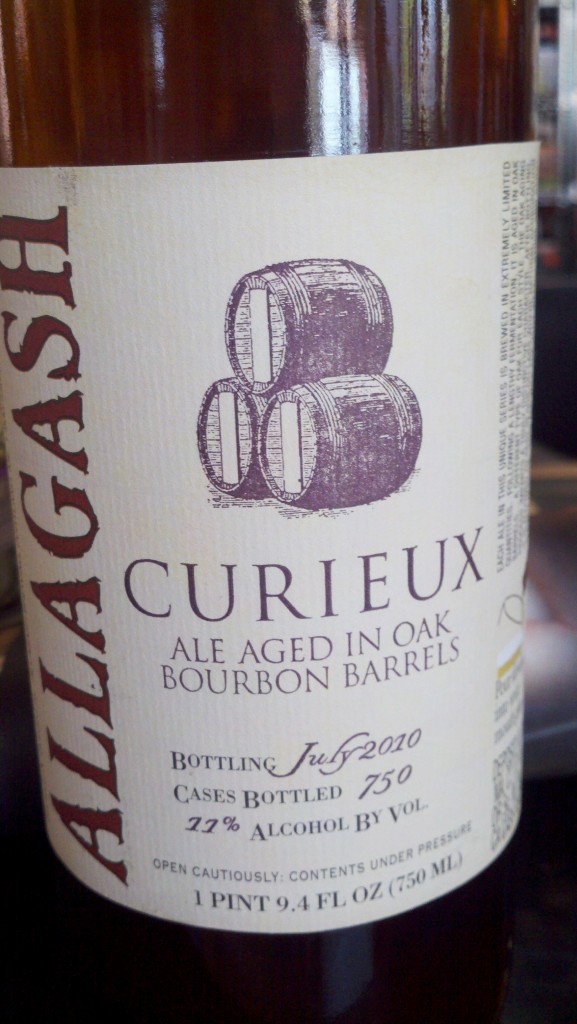 The 2010 edition of Allagash's "Curieux" is on shelves.   Curieux is brewed once a year by the Portland, ME brewer.
Beer Bio:
In October of 2004, we released the first beer in our series of Barrel Aged beers, Allagash Curieux. To make the Curieux (French for "curious"), we age our Tripel Ale in Jim Beam barrels for 8 weeks in our cellar. During the aging process in bourbon barrels, the beer is totally transformed, and many new flavors and aromas develop. Most notably, the beer picks up soft coconut and vanilla characteristics…and also a hint of bourbon flavor!
Style: Tripel  (Barrel Aged)
Taste Expectations: Vanilla, oak, coconut.  Hints of bourbon, light fruits.
Availability: 750 ML Bottles – Corked & Caged.  Draft Offerings
Food Pairings: Allagash suggests РCurieux is an excellent complement to barbeque dishes and many desserts. Try pairing Curieux with assorted cheese cakes & cr̬me br̼lee.
Cellar: Yes. Can be cellared long term a cooler temps.  Do not cellar beer  on it's side.
11% ABV