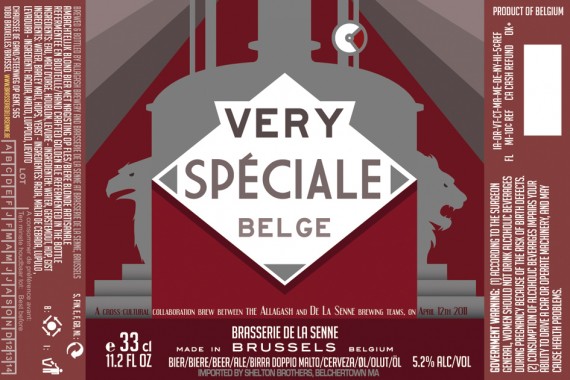 Brasserie De La Senne is actually credited with doubling Brussels, Belgium's brewery count – from 1 (Cantillon) to 2.   The duo that started brewery in 2006, outgrew the tiny brewhouse and has been contracting at larger breweries around Belgium ever since.  Finally, De La Senne opened it's doors at the end of 2010.
Brasserie De La Senne is teaming up with Allagash for a Belgian – American collaboration.  Very Speciale Belge is soon to be stateside, imported by the Shelton Brothers.   This Belgian beer was brewed on site in Brussels, April 12, 2011.
Very Speciale is a Belgian-American blonde ale, clocking in at a low 5.2% ABV.
Availability: 11.2% ABV
Arrival & Distro Area: TBD