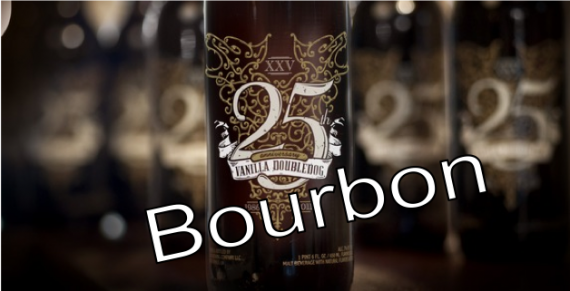 Abita Brewing is now shipping a bourbon barrel edition of their 25th Anniversary Ale.  Released a little over 4 months ago, 25th is a double edition of Turbodog, brewed with vanilla beans.  The bourbon edition has spent over 5 months in barrels.
About 25th:
The robust dark ale has flavors of chocolate, toffee and vanilla. It's brewed with generous amounts of pale, caramel and chocolate malts and Willamette hops. Whole natural vanilla beans are added during the aging process. 25th Anniversary Vanilla Doubledog is packaged in a commemorative, 22-ounce bottle illustrated with a design inspired by classic New Orleans wrought iron. This Doubledog brew is a tribute to Abita's Turbodog, which was originally created as an anniversary beer in 1989. Today, Turbodog is an Abita Flagship brew and sold year-round.
Abita produced around 10 barrels (310 gallons) of this beer.  Sold in 7.75 gallon kegs, thats around 40 purported floating around in the wild.
Style: American Strong Ale (Barrel Aged)
Additions: Vanilla Beans
Availability: Draft only. One time brewed.
7% ABV