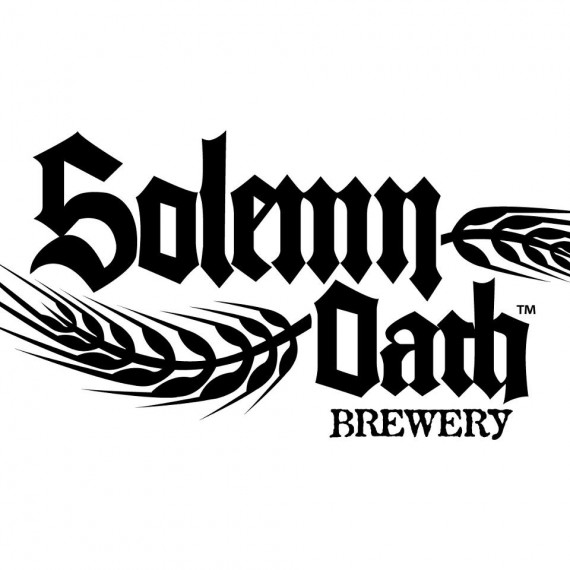 One of the newest breweries to join the booming Chicago craft beer scene will be opening in Naperville, IL in April.  Solemn Oath Brewery was started by former Rock Bottom brewmaster Tim Marshall and his counterpart John Barley.  Marshall had never even had craft beer prior to working at Rock Bottom.  Some of the brewers at the brewpub took him under their wing and taught him their ways.  Barley (how appropriate right?) so far only has experience in the realm of drinking craft beer, but he is learning.
The name Solemn Oath Brewery comes from a Robert Burns poem bearing John's name:
There was three kings into the east,
Three kings both great and high,
And they hae sworn a solemn oath
John Barleycorn should die.
Instead of interpreting this as grain or bread, the brewers interpret it as beer.
Solemn Oath intends to bring 20 to 25 brews to market in their first year.  The beers will stretch the spectrum from ales to lagers, some Belgians, and lots of barrel aging.  These will not be exclusive hard to find brews, but the everyday lineup.
Marshall and Barley will open a production plant, not a brewpub.  Their intention is to support the local restaurant/bar scene in Naperville and the surrounding areas rather than compete with it.  However, there will be a tasting room.