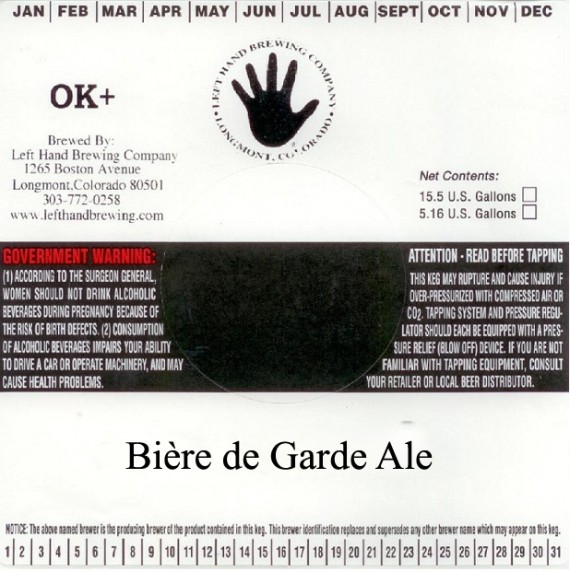 Left Hand Brewing has a new draft offering on the way, Biere De Garde.  This "beer to keep" is a draft only offering.  It was the winning entry in a Colorado Home Brew competition.  The winning entry gets to brew the recipe on a professional system.
Hops: Proprietary
Malts:  Pilsner, Munich, Dark Munich, CaraVienne, Aromatic, Biscuit
Yeast: French Ale Yeast
Tasting notes (Per LH): Pours with an off white dense head capping amber liquid with orange highlights. Warm malt notes  of toffee, caramel and graham cracker. Tropical fruity aromas appear with further sniffing. First taste is of rich maltiness segueing to candied fruit and a dry, slightly bitter finish. Alcohol warmth tries to poke through the sweetness.
Availability: Limited, Draft only.
8.2% ABV