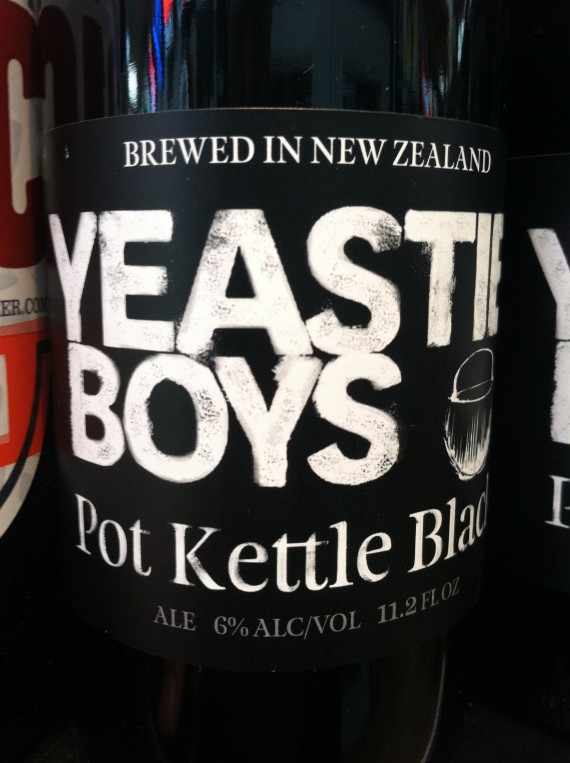 New beer from New Zealand hitting American shelves – Yeastie Boys Pot Kettle Black, and Digital IPA.   Let's get acquainted with the Yeasties.
It's 2 guys – Stu McKinlay, and Sam "The Grandmaster" Possenniskie.  Not only are they taking NZ by storm, but now the United States.  First up – Pot Kettle Black.  Somewhere between a hoppy porter and a black IPA.  
Pot Kettle Black is our multi-award winning 'Black IPA' (that some call a 'Hoppy Porter'). The different names convey the fact that this beer is a contradiction of styles: fresh and hoppy, yet dark and rich. Most importantly it is mindbendingly delicious and a complete original. Like all Yeastie Boys beer is is painstakingly crafted by people who love beer., then conditioned to optimum ripeness, before making its way into a bottle and then to your hands. Now take the next step and enjoy with thoughtful consideration.
Style: Porter
Hops: Nelson Sauvin, Stryian Golding NZ Cascade
Malts: NZ Pale, Melanoiden, Crystal 55L, Pale Chocolate, Black Patent
Yeast: American "Chico" Ale
Taste Expectations:  A big chocolate, roasty malt character – mixes with citrusy hops
Availability: 11.2oz bottles. Year -round
 6% ABV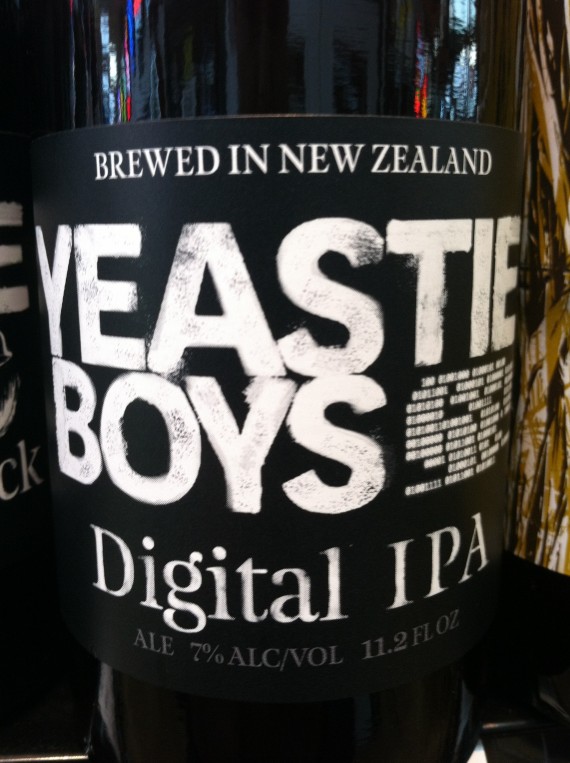 Second offering is Digital IPA.  Brewed for USA export.  Released this summer in NZ.
Style: American IPA, brewed w/ NZ hops.
Availability: 11.2 oz bottles
Taste Expectations:  Unknown, US recipe is different
7% ABV
Brew