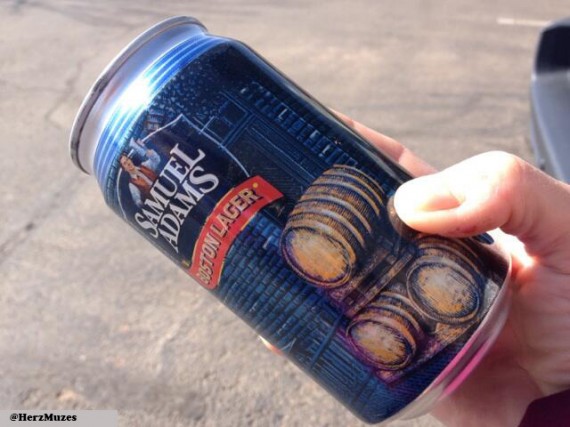 Boston Beer, makers of Samuel Adams, didn't just accept the current beer can technology. In fact, it took about 2 years and over $1 million dollars to develop the new technology. Beer is a sensory experience and founder Jim Koch wanted a can to accentuate that. What's different?
The lid is wider, allowing more airflow.
The lid has been moved away from the lip, to help accentuate the hop aromas. Closer to the nose.
The hourglass ridge creates turbulence (like the Perfect Pint glass) which "pushes flavor out of the beer"
Extended lip places the beer at the front of your palate
Cans of the flagship Boston Lager ship next week. You'll be drinking Samuel Adams out of a can by Mid-May, 2013.