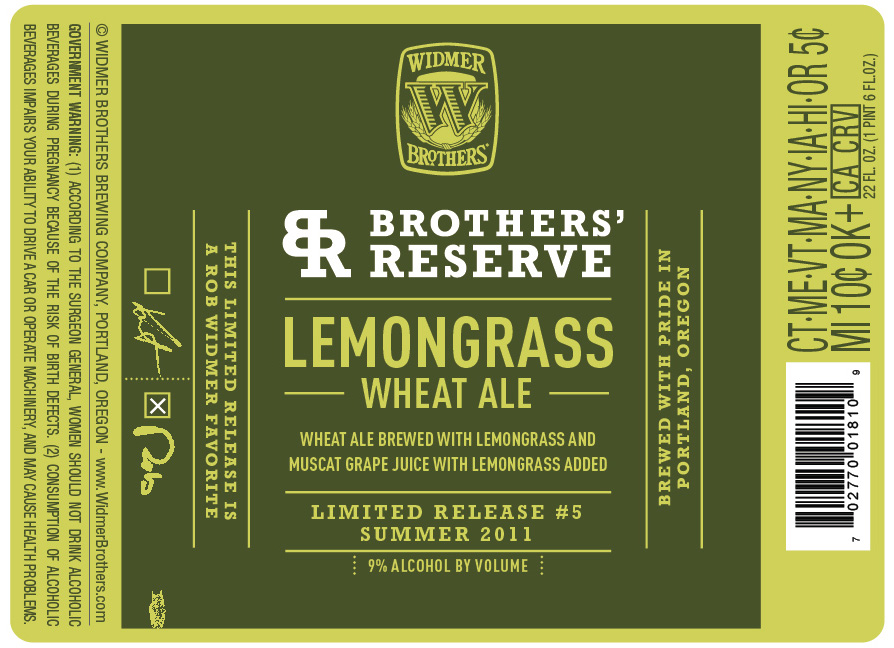 Rob Lucente Of Peak Brewing Company said to me a while back – "You know who is going to have a great year? – Widmer Brothers"  Upon asking why, he said they have been buying a lot of great ingredients.  Word gets around.   Judging by not only Widmer's spiffy new website, and the taste of their beers, they've definitely got their eye on the ball.
Lemongrass Wheat Ale will be joining The Brother's Reserve as #5 just behind Galaxy Hopped Barleywine. A wheat ale brewed with lemongrass & muscat grapes.  It  just wreaks of summer flavors.
Availability: 22oz bombers, typically boxed.
Arrival: TBA
9% ABV