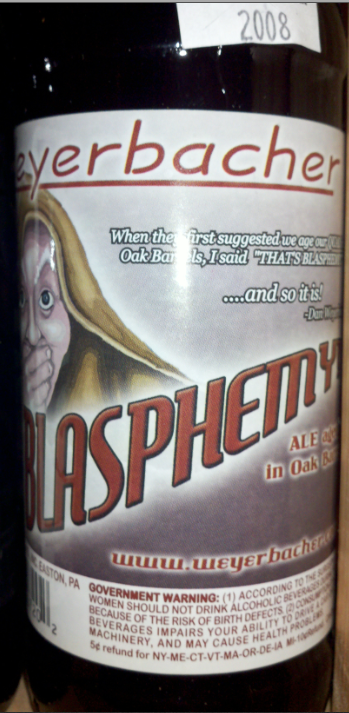 Blasphemy was first brewed in 2007, and made a second appearance in 2008.  Since then, Blasphemy took a bit of time off. (It's not you, its me. blah blah blah.)  Weyerbacher Brewing (Easton, Pennsylvania) does barrel aging quite well, and you can look forward to this Belgian-style quadrupel aged in bourbon barrels to be released in the spring of 2011.  This time around, look for it in 750ml corked,caged bottles.
Style: Quadrupel. (Barrel Aged)
Tasting Notes (From Weyerbacher) : Gentle vanilla oaky notes which complement rather than supercede the complex qualities that already make QUAD such an incredible beer.
Estimated Arrival: Early 2011