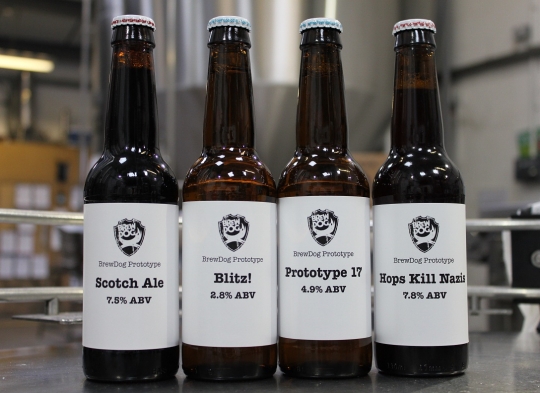 Brewdog has 4 prototype beers under consideration for their 2012 brew schedule.  They are leaving it up to you, the drinker to decide which beer gets brewed.
Blitz! – a 2.8% caramalt only west coast hop bomb.
Scotch Ale – a 7.5% indulgant malty treat combining heather honey and 8 different malts.
Prototype 17 – a 4.1% pale ale with american hops, belgian yeast strain aged with fresh Scottish raspberries.
Hops Kill Nazis – a 7.6% red ale loaded with chinook hops
Head over to their website and cast your vote. [Brewdog]
Also, shares in Equity For Punks are running low, and are available to North American residents.