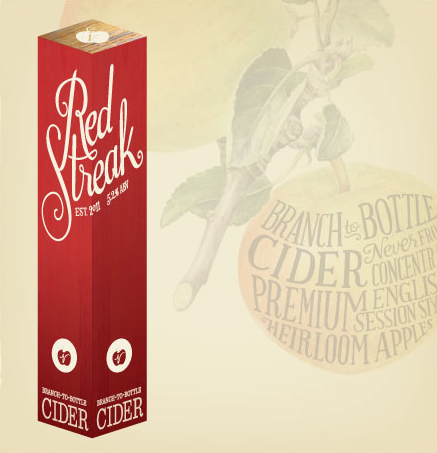 Greg Hall, formerly of Goose Island Brewing has officially debuted his newest project – Virtue Ciders.  The first offering -RedStreak is now available.
RedStreak is a proper English style draft cider. With its hazy lemon hue, scent of ripe apples and just a touch of oak, RedStreak has a crisp, tart finish that pairs perfectly with your favorite mature cheddar. First discovered in Herefordshire in the 1630s, the Redstreak bittersharp apple produced a cider so delicious it was deemed to be 'fit for kings.' Whether paired or on its own, RedStreak Cider is your next drink.
St. Julian Winery (Paw Paw, Michigan) produced the cider, a blend of apples from Michigan and Illinois.   There is a cider house build in planning, to be built in Michigan.
Look for two new cider varieties in the fall: Lapinette, & The Mitten.  Pics from the launch at Timeout Chicago.